Kate Nash, internationally acclaimed singer, songwriter, and musician, is Plan International USA's newest Because I am a Girl Global Ambassador.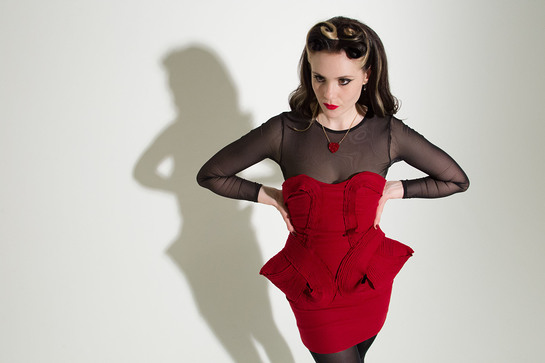 Girls in developing countries face overwhelming odds from the moment they are born — they are more likely to be malnourished, forced into early marriage, subjected to violence, trafficked, or sold. Often denied access to education and healthcare, girls languish behind their male counterparts.
But Kate Nash, through this exciting new partnership with Plan, wants to change all that. Kate knows that improving girls' lives has a ripple effect — when a girl is educated, nourished, and protected, she shares her knowledge and skills with her family and community, and can forever change her own future and the future of her country.
"I'm so happy to be a part of this campaign; it feels like the perfect charity for me to join forces with. I love empowering women and girls and being able to do this in developing countries in parts of the world I have never been to is so exciting," says Kate Nash. "I can't wait to help give girls the opportunities they deserve and see them realize their full potential."
Because I am a Girl is Plan's global initiative that creates sustainable projects in developing countries to give girls access to clean water, food, healthcare, education, and protection from violence and exploitation. By 2016, Because I am a Girl will reach:
• 4 million girls directly through girl-focused programs;
• 40 million girls and boys through gender equality education and transformative programs; and
• 400 million girls through working with country governments to ensure equal access to education, healthcare, and opportunity.
In March, Kate Nash will embark on an 11-date North American tour to coincide with the release of her new album 'GIRL TALK.' The tour will begin in Boston, making stops across the Midwest and Canada, then returning for a grand finale in New York City. Because I am a Girl will be along for the ride, partnering with Kate while she spreads the word about the transformative power of investing in girls. For information about Kate's upcoming tour, please visit:
www.myignorantyouth.com or www.pledgemusic.com/katenash.
Source: PR Newswire