On Wednesday, March 6, 2013, North Shore Animal League America will launch its 13th annual Tour For Life (TFL), a national cooperative life-saving adoption event.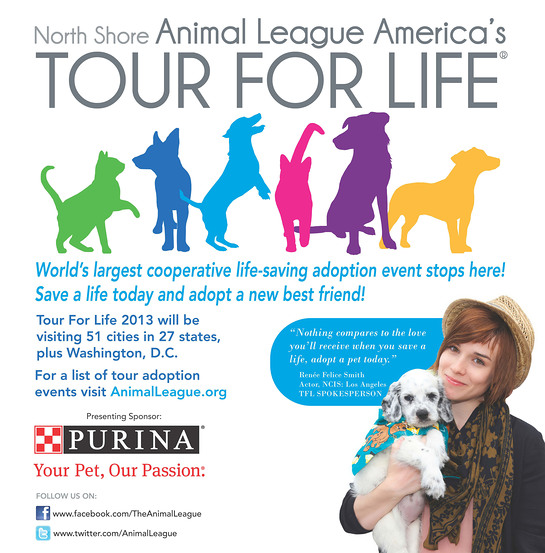 From early March through mid-May, four Animal League Mobile Rescue and Adoption Units will travel more than 15,000 miles, across the country, to 51 cities and 27 states plus Washington, D.C., to reinforce the importance of adoption and familiarize communities with their local shelters.
Since its inception in 2001, and as the world's largest mobile pet adoption event, Tour For Life has saved the lives of tens of thousands of animals across the country.
"I am beyond honored to act as spokesperson for this life-saving, national event, Tour For Life 2013," said Tour For Life 2013 Spokesperson, Actress Renee Felice Smith of CBS' NCIS: Los Angeles. "The plight of the shelter pet, also known as a Mutt-i-gree, is one that I hold close to my heart. Let us remind ourselves of the unchanging love animals bring to our lives. Now is the time to save a life; visit your local shelter and adopt!"
To find out more, click here.