NBA Atlanta Hawks guard Devin Harris recently toured the After-School All-Stars (ASAS) program at BEST Academy for Boys in Atlanta and received a most valuable "Hoop Hero" award for his community service with ASAS Atlanta.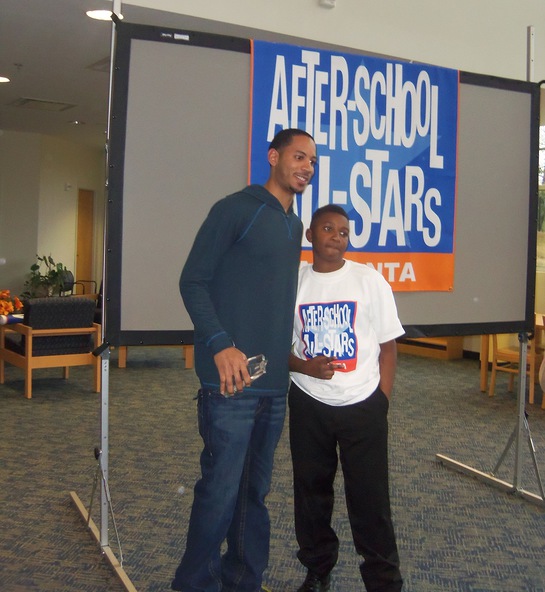 ASAS provides free daily after-school programs to help low-income, urban youth succeed in school and in life. BEST Academy for Boys focuses on business, engineering, science and technology (BEST) to develop leaders by providing a college preparatory curriculum utilizing gender-based strategies in a safe and nurturing learning environment.
BEST Academy for Boys is just one of 11 Atlanta schools that are part of the ASAS program, which serves more than 2,700 Atlanta students annually. ASAS Atlanta is one of the 14 chapters of ASAS, a non-profit organization that serves more than 92,000 young Americans, 90 percent of which are underrepresented minorities. For more information, visit www.as-as.org.
Harris was greeted by ASAS student ambassadors, ASAS executive director Walt Thompson and BEST Academy School principal. Harris toured ASAS programs including career exploration, nutrition, guitar, gardening and robotic classes. After the tour, students convened for Q&A, and Harris was presented with Hoop Hero Award by ASAS Atlanta executive director Walt Thompson.