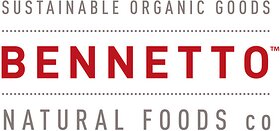 Accredited carbon neutral, organic, Fairtrade, vegan and Gluten Free
Bennetto Natural Foods co is a chocolate company founded in 2010 by Lucy Bennetto in Christchurch, NZ. As a passionate foodie, Lucy loved good chocolate, but it was a trip to the Dominican Republic that changed things. Here she saw first hand the social, health and flavour benefits of single origin, organic and Fairtrade cocoa beans, and that was the revelation that inspired her to start Bennetto Natural Foods. Starting from scratch at home, she produced a handmade bean-to-bar chocolate high in cocoa, for socially conscious people with adventurous and discerning palates.
A few years on, and a chance meeting with a Swiss chocolate manufacturer enabled a close partnership to develop and the new range was born in November 2017. Developed from her own recipes, ideas and choice of bean sourcing, the 100g range is made with Peruvian beans and the 30g range is made from Ecuadorian beans. The chocolate produced with this partnership produces a smooth and generously flavoured chocolate for New Zealand / Australian taste preferences. This partnership also allows Bennetto Natural Foods to plant a timber tree for every 1000 bars produced, offsetting all carbon emissions produced during manufacturing.
So if you are buying, giving or receiving chocolate from Bennetto Natural Foods co, you can be assured this chocolate is designed to be an elevated experience, delighting the senses and positively impacting health, wellbeing and social conscience. Their range of chocolate bars offer entirely natural ingredients, high cocoa percentages and free from soy, dairy or preservatives. The chocolate is also beautifully packaged, with art work by New Zealand artist Henrietta Harris depicting a pair of Peruvian birds dressed playfully in their finery. This packaging pays homage to the source of the cocoa and honours a commitment to positively impacting our world, people and animals through chocolate.