Emmy-nominated actress Sofia Vergara is helping to raise awareness about the importance of diagnosing and treating hypothyroidism, a thyroid condition that affects millions of Americans, through a new campaign called "Follow the Script."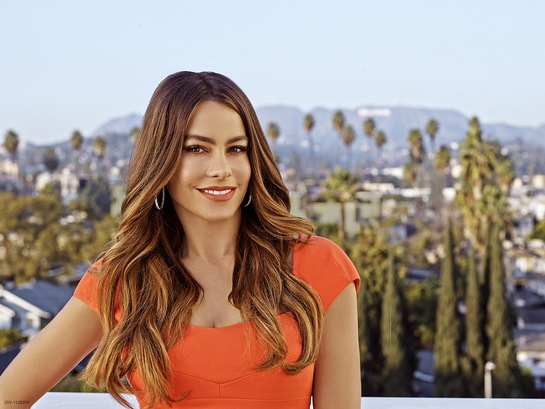 The campaign, made possible by AbbVie, aims to educate individuals with hypothyroidism about the importance of being consistent with the treatment their doctor prescribes, and provides a "script" to ensure they consistently receive the medication prescribed by their doctor when they visit the pharmacy.
"In 2000, I was diagnosed with thyroid cancer and had to have my thyroid removed. As a result, I have a hypothyroid condition and need to take medicine to treat it," said Vergara. "In my career, I'm known to ad lib and go off-script—but never when it comes to my health. I make sure to 'Follow the Script' so I get exactly what my doctor prescribed. This is so important to me, because you can't enjoy what you have without your health."
To help increase awareness about hypothyroidism, connect with the hypothyroidism community, and encourage others to take an active role in their health, Sofia shares her story here. The "Follow the Script" website also features interactive polls, symptom and treatment information, helpful "scripts" for speaking with your doctor and pharmacist, as well as stories and videos from other individuals with hypothyroidism. Visitors can also share their own experiences and learn how to become involved as a Synthroid (levothyroxine sodium tablets, USP) patient volunteer.
"AbbVie is proud to work with Sofia Vergara and support this education campaign," said Maria Rivas, M.D., Vice President of Global Medical Affairs at AbbVie, the makers of Synthroid. "Hypothyroidism is a complex condition that can be managed with the right tools and information. The hope and aim of this campaign is to increase awareness about hypothyroidism and empower patients to engage in dialogue and work with their healthcare providers throughout their treatment."
Thyroid conditions affect an estimated 30 million individuals in the U.S., and are especially prevalent among women. Approximately one in every eight women will develop a thyroid condition in her lifetime. Hypothyroidism, a condition in which the thyroid gland does not produce enough thyroid hormone, can be managed with levothyroxine.
"Your thyroid can affect the way you feel, look and sound," said Jordan L. Geller, M.D., Vergara's endocrinologist. "I work with my patients to ensure they understand their hypothyroidism diagnosis and the medication and dose that are right for them."
The United States Food and Drug Administration has determined that some, but not all, levothyroxine products are interchangeable. A levothyroxine product that is not therapeutically equivalent may not have the same effect on a patient's thyroid hormone levels. However, levothyroxine products that are classified as therapeutically equivalent can be substituted with a physician's approval.
Find out more about Synthroid here.
Source: Multivu.com