On Saturday, June 1, 2013 stars and musicians from around the country – including The Beach Boys – converged at the Palace Theater in Stamford, Connecticut for Dana's Angels Research Trust's annual gala benefit concert.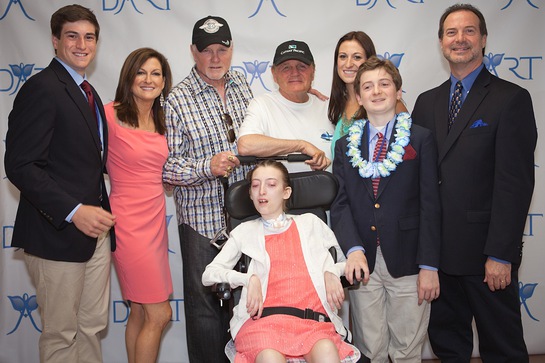 The evening opened with the singing of When You Believe by Caroline Jones and Bailey Outerbridge accompanied by a video of the children affected with this rare and fatal disease. Today Show co-host, Kathie Lee Gifford, with her husband, football Hall of Fame legend Frank Gifford, returned for their eighth year as hosts of the night.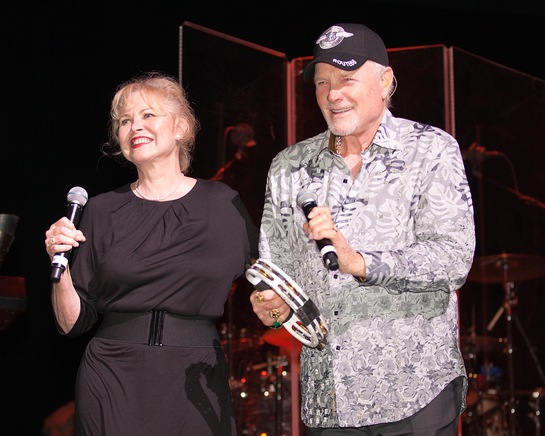 With some of the afflicted children and families on stage, Sonny Grosso, the real-life detective of the acclaimed film The French Connection was honored, along with the esteemed Dr. Daniel Ory. Dr. Ory's research has made great strides in the effort to find a cure for Niemann-Pick type C disease. The awards portion of the evening concluded with WPLJ's Scott Shannon introducing The Beach Boys.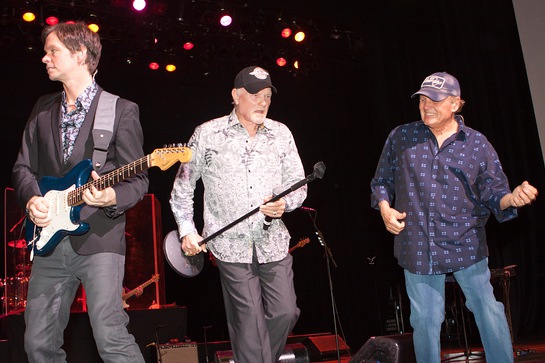 Following the awards, guests were treated to the incredible concert by Rock and Roll icons, The Beach Boys. They sang an unforgettable collection of their classic songs that had the entire audience dancing and singing. A highlight of the show was the performance of "California Dreamin'" by The Beach Boys with the original song writer, Michelle Phillips, formerly of The Mamas and The Papas — marking the first time they have performed together since the 1960's! They closed out the evening with the sensational hit song "Fun, Fun, Fun"—the night's theme.
The evening began with a gala reception where people mingled enjoying cocktails, hors d'ouevres and a pasta bar by the World famous New York City Italian restaurant Rao's. Guests also participated in a silent auction, and an exciting live auction featuring one-of-a-kind luxury items. One of the fabulous auction items, a trip for ten to the exotic St. Croix at a palatial estate located on a bluff overlooking the exquisite Caribbean, sold for $15,000. Also included in the auction was dinner at Rao's, hosted by Sonny Grosso himself, which went for a total of $20,000 – two bidders paying $10,000 each. Dana's Angels Research Trust raised over $365,000 benefiting the medical research to find a cure or treatment for Niemann-Pick type C disease, a disease that affects children and is at present incurable. Each year celebrity guests attend the event, which has raised over $3 million dollars to date.
Additional notable guests included Maria Pope Kessel, DART's Event Chairperson, and Kerry Kessel, Steve and Eileen Bartels, Lori and George Hall, Linda Stasi and Sid Davidoff, Hon. Edwin Torres and Vicky Torres, Frank and Lynn Mara, Mayor Michael Pavia, Dr. and Mrs. David Mullins, Dr. Marc Patterson, Bobby Valentine, MISS CONNECTICUT TEEN USA 2013, Kendall Leary; MISS NEW YORK TEEN USA 2013, Nikki Orlando; Miss Oklahoma United States 2013, Anna Marie Costello, and many more.