Danielle Bradbery, winner of the fourth season of NBC's The Voice, visited patients at Texas Children's Hospital in Houston on Monday, July 15.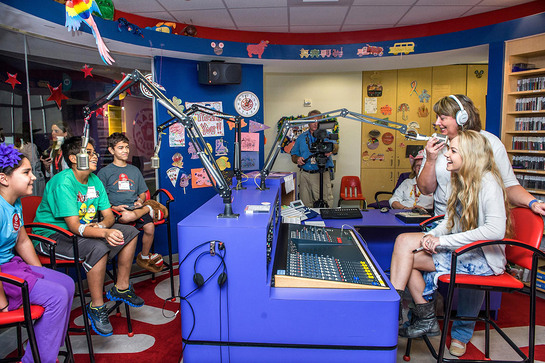 The singer, and local Houston native, visited heart patients at the bedside and even spent time at Radio Lollipop, the hospital's radio station for kids.
Bradbery is a 16-year-old country artist who has never had a vocal lesson. With natural talent, her cousin encouraged her to start singing, and she soon had her first performance at a church festival. She released her debut single, "The Heart of Dixie" on July 16 and will perform it live on NBC's Today Show on July 17.
Texas Children's Hospital, a not-for-profit organization, is committed to creating a community of healthy children through excellence in patient care, education and research. Consistently ranked among the top children's hospitals in the nation, Texas Children's has recognized Centers of Excellence in multiple pediatric subspecialties including the Cancer and Heart Centers, and operates the largest primary pediatric care network in the country. Texas Children's has completed a $1.5 billion expansion, which includes the Jan and Dan Duncan Neurological Research Institute; Texas Children's Pavilion for Women, a comprehensive obstetrics/gynecology facility focusing on high-risk births; and Texas Children's Hospital West Campus, a community hospital in suburban West Houston.