Here is your chance to bid on an extremely limited number of Mattel Hover Boards personally signed by Michael J. Fox, with all proceeds benefiting the Michael J. Fox Foundation for Parkinson's Research.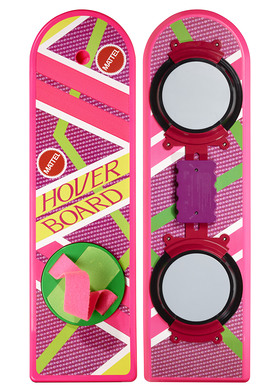 Fully sanctioned by Universal Studios, each signed Hover Board features "whooshing" sounds sampled directly from the original Back To The Future films and an authentic deco.
Developed in conjunction with Universal Studios, this is a 1:1 scale model (measures approximately 28″ × 8″ × 3″). The Hover Board is based on the best features of the more than 30 slight variations of Hover Board props used in the classic film series, and includes authentic "whooshing" sounds sampled directly from the films and a deco featuring Mattel logos just like in the films. And although full hovering technology isn't expected until 2015, be assured your Hover Board will gently glide over most level surfaces (it will not, however, work on water).
The auction can be accessed here, and runs until July 27.