Project Angel Food's 2nd annual food-lovers event, "DELISH: party with culinary experiences," saw co-host Annabeth Gish from FX's "The Bridge" and Project Angel Food board member John McIlwee come out for an exciting array of dishes and fun this weekend.
DELISH goes beyond the typical food tasting by inviting guests to experience what makes food so captivating and entertaining. Offered an eclectic mix of over 35 food & beverage stations serving a variety of tasty tidbits & delicious drinks, guests picked up various "extras" and "how-to's" that can turn a plain, simple dish into one that is forever memorable. Culinary experts & ace mixologists helped guide guests as they mixed and matched their picks of the many food & beverage options available.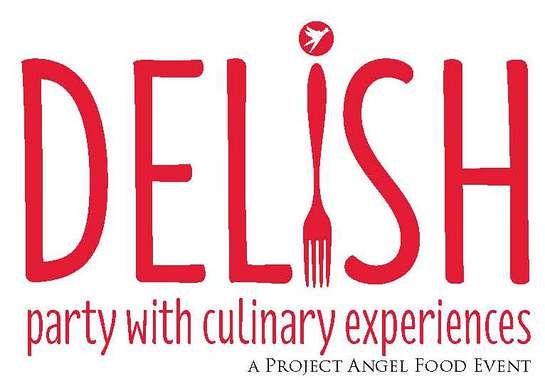 Project Angel Food debuted its new DELISH children's section: "Sweets, Candies and Crafts" featuring lollipop trees, healthy snacks, cupcake, apron & chef hat decorating, and a candy "bar" and lounge. As part of the "Sweets, Candies and Crafts" launch, Project Angel Food partnered with Hasbro to give away Easy-Bake Ovens to the first 25 ticketed children (12 and under) through the door.
Along with Annabeth Gish, the guest list included Lisa Rinna ("Days of Our Lives"), fashion designer Sue Wong, Marguerite Moreau ("Grey's Anatomy," Samsung's "D-TEC"), Christopher Redman (USA's "Graceland," "Percy Jackson: Sea of Monsters"), Aubrey Anderson-Emmons ("Modern Family"), Chloe Noelle ("True Blood"), Hal Sparks (Disney XD's "Lab Rats"), Carolyn Hennesy ("True Blood"), Drew Droege ("The Chloe Shorts," "Eating Out: Drama Camp"), Tom Lenk ("Much Ado About Nothing," "Witches of East End"), Sam Pancake (NBC's "Growing Up Fisher," "Space Station 76"), Mikey Roe (Travel's "Foodilicious," "Feed The Beast"), recording artist Emii, Desiree Hall ("Best Night Ever"), Mark Cirillo ("The Men Next Door," "The Last Straight Man"), Cesar D' La Torre ("West Hollywood Motel"), Cas Anvar ("Diana," "Source Code"), Nelson Ascencio ("Hunger Games: Catching Fire"), Tehmina Sunny (FOX's "The Following"), Emmanuelle Weisbach ("C'est Magique!," "Emma and I"), Ashley Palmer ("A Strange Brand of Happy"), recording artist Ricky Rebel, Mason Vale Cotton ("Mad Men"), Maxwell Perry Cotton ("Elysium"), recording artist Mika Newton.
Project Angel Food's mission is to nourish the body and spirit of men, women and children affected by HIV/AIDS, cancer, and other life-threatening illnesses. Volunteers and staff cook and deliver free and nutritious meals prepared with love throughout Los Angeles County, acting out of a sense of urgency because hunger and illness do not wait.