Earlier this week, Imagine Dragons, the Las Vegas-based alternative rock band behind the hit single "Radioactive," performed a private concert at the newly revamped Hard Rock Cafe Baltimore.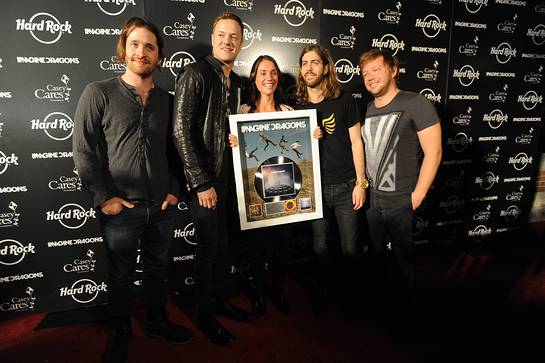 To celebrate the grand reopening, Hard Rock opened the updated cafe with a guitar smash and a star-studded red carpet ceremony featuring Imagine Dragons, local athletes, celebrities, actors and more!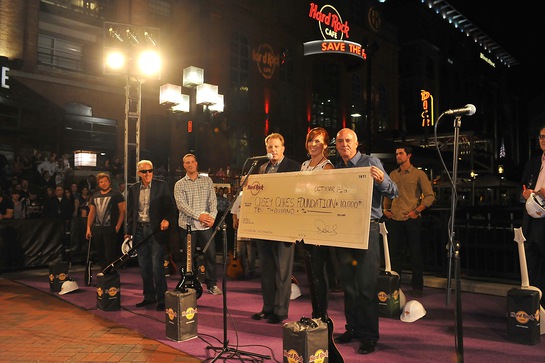 To honor Hard Rock's "Love All – Serve All" motto, the event benefited the Casey Cares Foundation, an organization whose mission is to provide uplifting programs throughout Baltimore and the Mid-Atlantic Region with a special focus on critically ill children and their families.