Giuliana Rancic made a special guest appearance at the Bryant Park Hotel last week to help launch the new website, CureDiva.com, the first ever personalized lifestyle solutions online shop for women facing Breast Cancer.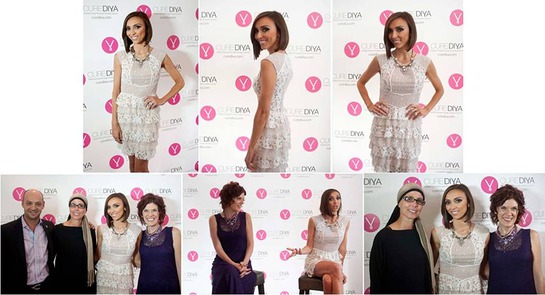 Giuliana joined the CureDiva founders to celebrate the launch of the website and bring awareness to both the disease and the specific needs of women who are diagnosed.
She opened up to guests about her experience with breast cancer and mentioned how she is proud to team up with CureDiva to help women feel beautiful and feminine amid a diagnosis.
"When I heard about CureDiva, I was surprised it hadn't been created sooner and wondered why I didn't have this when I was going through breast cancer," she said. "Going through treatments, it's so hard to know what products you need and where to go. The great thing about CureDiva is that it specifies to your needs and helps you based on what you're going through at each phase. Now because of CureDiva, women have a more accessible support system, and can still feel like a diva through their treatments. I wish CureDiva was around when I was going through it all."