On Monday, November 18, actor and comedian Kevin Nealon hosted the second annual Celebrity Golf Classic to benefit the Melanoma Research Foundation (MRF).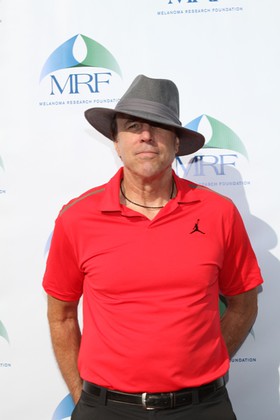 Kevin and his celebrity friends helped increase awareness about melanoma, the deadliest form of skin cancer, while raising critically-needed funding for melanoma research.
"The second Celebrity Golf Classic was another sellout event and helped bring a great deal of attention to melanoma, the deadliest form of skin cancer," said Kevin. "Not only did we raise money for the MRF to advance melanoma research, which is personally important to me, but we had fun doing it!"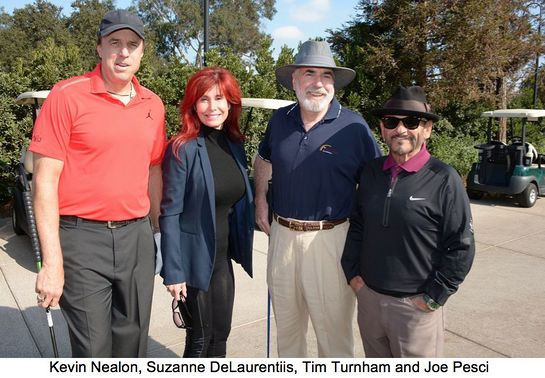 Each golfing foursome was joined by one of Kevin's celebrity friends. Celebrities that attended the event included: Joe Pesci, David Spade, Kevin Farley, Andy Garcia, Mark Moses, Vinnie Jones, Jimmy Shubert, Gary Valentine, Paula Trickey, Kevin Rahm, James Remar, Joel Murray, Geoff Pierson, Greg Ellis, Brendan Fehr, John Mendoza, Kirk Fox, Richard Karn, Greg Itzin, Jackie Flynn, CS Lee, Louis Changchien, Devon Gummersall, Cameron Romero and more.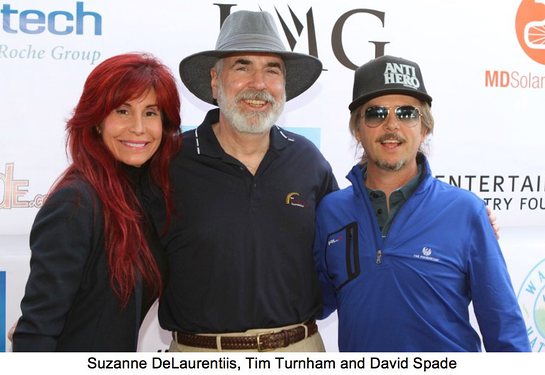 "Every hour of every day someone dies from melanoma. Research shows the majority of melanoma can be traced back to UV exposure, so raising awareness of the disease among celebrities who spend hours golfing in the sun is important," said Tim Turnham, executive director of the MRF. "Kevin and his friends played a huge role in fighting melanoma by raising awareness of sun safety and melanoma prevention, and important research funding during yesterday's tournament."
At the post-tournament awards ceremony, Tim shared shocking statistics about the increasing rates of melanoma diagnoses and thanked the tournament attendees for making a tremendous impact on the fight against melanoma. Kevin brought the event to a close by hosting a joke telling contest in which both professional and amateur comedians shared their best jokes, making the tournament a fun yet impactful day for all who attended.
Former golf professional and organizer Steve DiMarco coordinated the event again this year and veteran independent film producer Suzanne DeLaurentiis who provided public relations and marketing support.
Those interested in supporting Kevin's golf tournament and his fight against melanoma can contribute by clicking here.