Best Friends Animal Society will be featured in a group date on an upcoming episode of The Bachelor.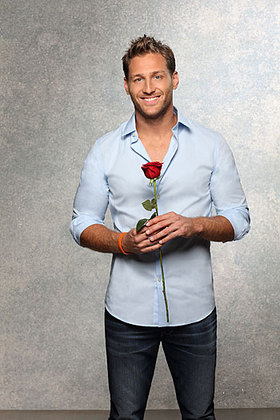 The episode will feature a special group date to showcase adoptable dogs from Best Friends Animal Society's Los Angeles Pet Adoption Center, as well as from four of Best Friends' NKLA (No-Kill Los Angeles) coalition partners: Pug Nation Rescue of Los Angeles, Boston Buddies, National Brittany Rescue & Adoption Network, and Border Collies in Need. The newest Bachelor, Juan Pablo Galavis and several of the bachelorettes will model with pets in need of a home, encouraging viewers to adopt animals from their local shelters. The episode is scheduled to air Monday, January 13, 2014, at 8/7c on ABC.
Just as Juan Pablo and the Bachelorettes are searching for true love, so were the dogs featured on the upcoming episode. So far, nine of the eleven dogs featured are already living happily ever after in their new forever homes. The two remaining dogs available for adoption are currently living in foster homes and are hoping to meet that special someone to spend the rest of their lives with.
When Juan Pablo Galavis, a former professional soccer player from Venezuela, stepped out of the limo last season to meet Bachelorette Desiree Hartsock, he also stepped into the hearts of female fans across the country, women who were taken with his sincerity, easy-going charm and good looks. The dashing single dad, very devoted to his young daughter, Camila, was ready to find love. Despite failing to win Desiree's heart, Juan Pablo became one of the most talked-about men of the season; now, he is back with his own chance to find the love of his life and a wife — as well as a stepmother to his daughter — from among 27 beautiful bachelorettes. Follow Juan Pablo's search for his soul mate in the 18th edition of The Bachelor Mondays (8:00–10:01 p.m., ET) on ABC.