Teen actress Jordan Van Vranken is hosting her fourth Annual Bowl-A-Thon Saturday, January 25, 2014 to raise money to support kids with cancer, specifically the children housed at Memphis' Ronald McDonald House who are being treated at St. Jude Children's Research Hospital.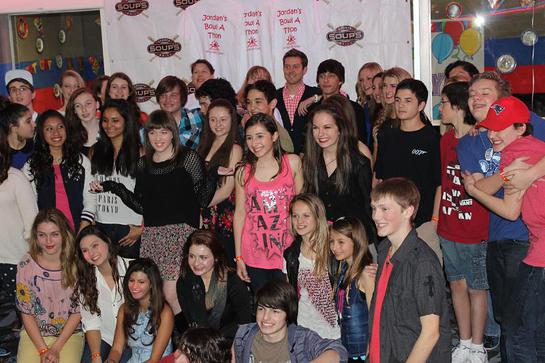 A Memphis native who now resides in Los Angeles, Jordan created the Bowl-A-Thon event as a way to raise awareness and allow her Los Angeles-based friends and fellow actors and entertainers to participate in this worthwhile cause.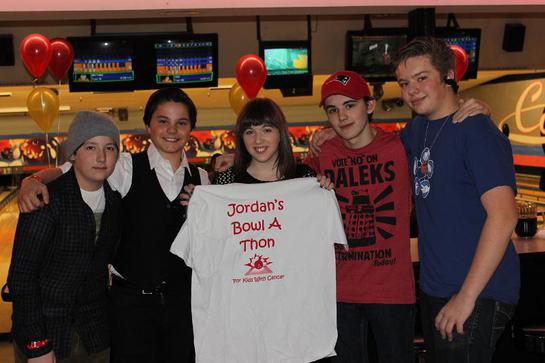 Jordan is passionate about the mission at St. Jude Children's Research Hospital and the Memphis Ronald McDonald House. She has been a volunteer for years and has been involved in the annual Radiothon in Memphis since she was a young girl, an event that has raised nearly $10 million dollars.
"I love the Memphis Ronald McDonald House and the St. Jude kids. I know I've said it before…most people don't realize that the young patients being treated at St. Jude and their families stay at the Ronald McDonald House for free…so any fundraising event is critical toward contributing to the operating costs of the House."
Soup's Sports Grill in Woodland Hills, CA continues to sponsor Jordan's Bowl-A-Thon. New sponsors this year include McDonald's, the NBA Los Angeles Clippers and NHL Los Angeles Kings, the indie film After the Wizard, and Scentsy.
Van Vranken also continues to honor her long-time mentor and Ronald McDonald House supporter, legendary Memphis disc jockey John "Bad Dog" McCormack, who lost his own battle with cancer in 2011. "Bad Dog asked me to carry his torch….he was passionate about the St. Jude kids. I was always inspired and motivated by his example."
Jordan's fourth Annual Bowl-A-Thon will be held at Corbin Bowl in Tarzana, CA, January 25th. The event includes bowling, pizza, and raffles from various sponsors. Check out the Bowl-A-Thon and this year's event on Facebook.
Additional sponsors are still needed for signage and raffle prizes. Interested sponsors may contact Jordan at Jordan@people-advantage.com.
Jordan can be seen in the Breaking Glass Pictures film After the Wizard, released last year in the U.S., recently in Germany and the U.K. next month. Jordan can also be seen on television in Criminal Minds, Nickelodeon's Big Time Rush, and in the Cameron Diaz film Bad Teacher. She has completed over 30 independent films and won the Young Artist Award for her performance as the voice and motion of Ripley in the Warner Brothers/HD Films' animated series CHADAM, and for her performance as Elizabeth/ Dorothy in After the Wizard.
For more information visit www.imdb.me/jordanvanvranken and www.jordanvanvranken.com.