A number of activists will join a special panel exploring why women experience economic, racial, and cultural violence. The panelists will ask what real justice might look like for women in America.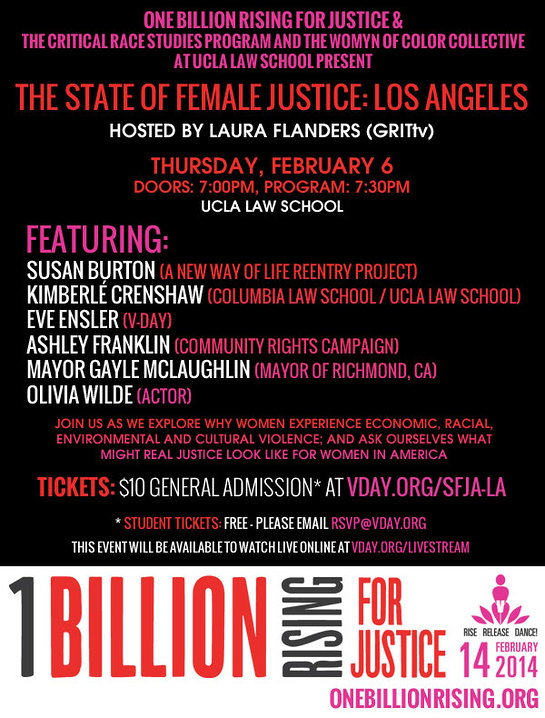 The State Of Female Justice: Los Angeles event will feature Laura Flanders (GRITtv), Susan Burton (A New Way Of Life Re-Entry Project), V-Board member Kimberlé Crenshaw (Columbia/UCLA Law School), Eve Ensler, Ashley Franklin (Community Rights Campaign), Mayor Gayle McLaughlin (Mayor of Richmond, CA), and Olivia Wilde (actor/activist).
WHEN: Thursday, 6 February, Doors: 7:00pm, Program: 7:30pm
WHERE: UCLA Law School.
For tickets, click here.