For the second year in a row, 107.5 The River has named Musicians on Call (MOC) Nashville the beneficiary of its annual STAR PARTY.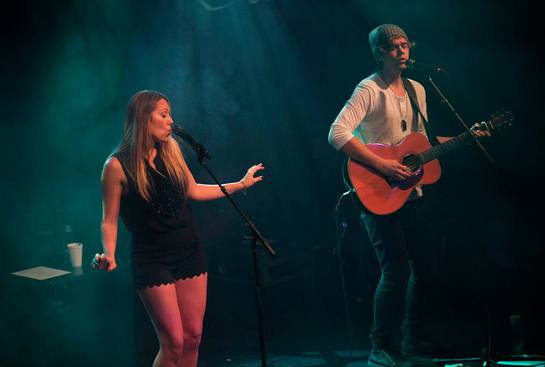 This year, with the help of Colbie Caillat, A Great Big World and Nashville's own, Hot Chelle Rae, the STAR PARTY raised over $13,000 for MOC Nashville. The artists played to a packed house while fans enjoyed hits like Hot Chelle Rae's "Tonight, Tonight," A Great Big World's "Say Something," Caillat's "Brighter Than the Sun," "I Hold On," "Bubbly" and more. Fans also had an opportunity to bid on guitars autographed by the performing pop stars during a live auction.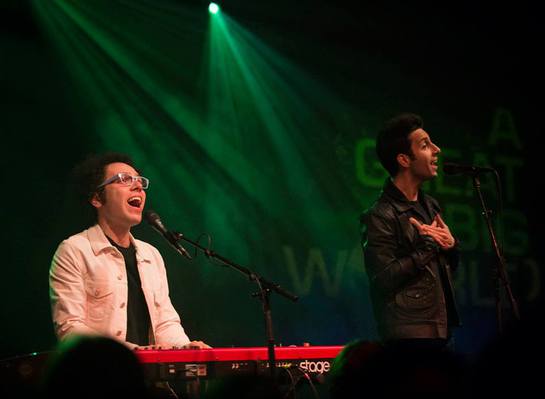 All proceeds from the night directly impact Musicians On Call's ongoing efforts to bring the healing power of music to the bedsides of patients in Middle Tennessee healthcare facilities.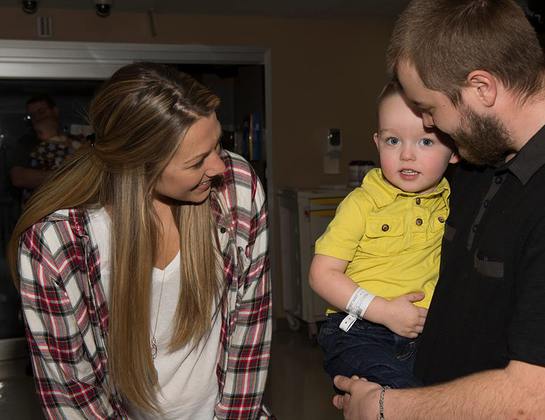 Caillat also made a special trip to The Children's Hospital at TriStar Centennial to launch MOC Nashville's 13th weekly Bedside Performance Program. Caillat and her band made special visits to the pediatric and pediatric intensive care units to perform for and visit with patients and their families. Caillat's genuine spirit partnered with her happy, upbeat music left everyone with smiles on their faces, patients and staff alike.
With the addition of The Children's Hospital at TriStar Centennial, MOC Nashville now serves eight area healthcare facilities with its 13 weekly Bedside Performance Programs bringing live and recorded music to the bedsides of those who need it most.
For more information on MOC's mission and Beside Performance Programs, how to volunteer and how to support MOC, please visit www.MusiciansOnCall.org.
Source: Musicians On Call