By Steve Purcell on
A Mini is being driven around the UK in support of the British Forces Foundation, collecting the signatures of 50 top British celebrities.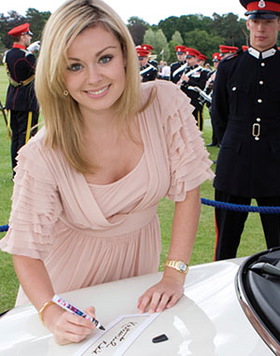 The car began its 10-month-long "Lap of Honour" journey on June 11, with an inaugural signature from opera star Katherine Jenkins, and has so far collected further signatures from Hugh Grant, Michael Caine, author Frederick Forsyth, Dame Judi Dench and James Blunt.
The Lap of Honour will culminate in the BFF's 10th anniversary concert at the Royal Albert Hall next April. The concert line-up will feature the stars who have entertained British troops overseas, including Blunt, Jenkins and seasoned rockers Status Quo.
Following the concert, the car and an accompanying signed photo album will be auctioned off to raise funds for the Foundation.