DoSomething.org, one of the largest organizations for young people and social change and H&M, one of the world's largest fashion retailers, are teaming up with Olivia Wilde to get young people across the country excited about clothing recycling and sustainable fashion through a campaign called Comeback Clothes.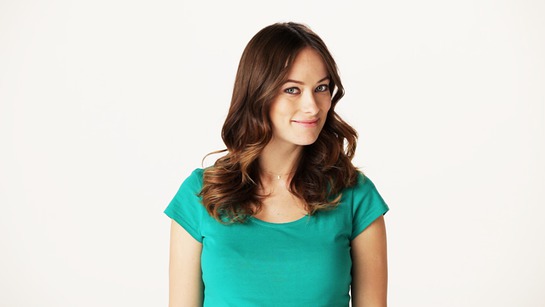 The campaign encourages young people to give their old and worn-out clothing a new life through recycling.
From April 17 to June 20, young people can collect old and worn-out clothing in their schools and communities and drop them off in garment recycling bins at any H&M store. All brands and all conditions will be accepted. H&M will send these clothes to a recycling facility, where they will be given a new life. The vast majority of fabric can be recycled, yet 85% of all textiles end up in landfills each year – that's 11.1 million tons, the equivalent of over 70 billion t-shirts.
All participants that send a photo of themselves dropping off their unwanted clothing to DoSomething.org will automatically be entered to win a $10,000 scholarship, and receive a 15% discount off their entire next purchase. "We are proud of the achievements made since we launched our garment recycling initiative last year at H&M. We are also aware of the challenges ahead, which is why we have partnered with DoSomething.org. We want to positively affect the environment by offering our customers a convenient way to recycle," says Daniel Kulle, U.S. President for H&M.

"Everyone has a t-shirt with a coffee stain that sits in the back of her closet," says Nancy Lublin, CEO and "Chief Old Person" at DoSomething.org. "Comeback Clothes is awesome because it's an easy way for young people to help the planet and repurpose all of those single socks."
Actress, activist, and Conscious Commerce co-founder, Olivia Wilde recorded a public service announcement for the campaign as "Princess Layers," a super-ish hero with the ability to remove a layer of clothing only to reveal… another layer of clothing. The power is not great at fighting crime, but perfect for recycling clothing.
"I'm excited to work with DoSomething.org and H&M to encourage our generation to recycle old clothing with Comeback Clothes," says Olivia Wilde. "Their message is very much in line with the philosophy behind my company, Conscious Commerce, which encourages young people to live an overall more conscious lifestyle and leave our world in a better state than how we found it. Recycling old clothes is a wonderful and deliberate choice that positively affects our world, and I'm proud to help that cause!"
To celebrate this partnership on Earth Day, H&M will have a pop up sustainability booth in Union Square Park in NYC on Tuesday, April 22. Vistors will be encouraged to recycle their old and unwanted pieces of clothing at the booth.
Following Earth Day, H&M will take this message coast to coast, popping up at 3 major college campuses. Volunteer students and H&M staff will bring students to an exciting and interactive experience in a mobile showroom where they can not only drop off their garments and learn more about the Comeback Clothes campaign, but also get stylized and star in their very own short video which will be featured on the H&M Loves Music Tumblr page!
The college stops are as follows;
April 23-24 from 11AM-7PM at UCLA
April 30-May 1 from 11AM-7PM at the University of Texas, Austin
May 6-7 from 11AM-6PM at Penn State
For more information, visit Comeback-Clothes.com.