Cheryl Burke ("Dancing with the Stars") served as the honorary host for "WE RUN THE GROVE", a free 10K or 13.1 mile run / walk to support the American Heart Association, LA's fight against heart disease, on April 26, 2014 at The Grove.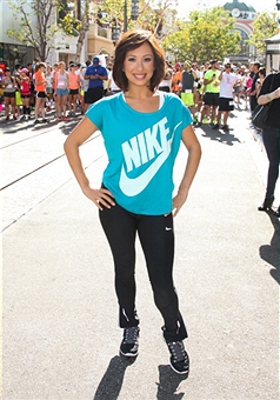 After the run, the 400 participants were able to enjoy a complimentary breakfast, post-run activities and a photo op.
The American Heart Association is devoted to saving people from heart disease and stroke – America's No. 1 and No. 4 killers. They team with millions of volunteers to fund innovative research, fight for stronger public health policies, and provide lifesaving tools and information to prevent and treat these diseases. The Dallas-based association is the nation's oldest and largest voluntary organization dedicated to fighting heart disease and stroke. To learn more or join them, call 1-800-AHA-USA1 or any of their offices around the country, or visit heart.org..