By Tim Saunders on
Stephen Sutton, the 19-year-old British cancer patient who raised more than £3.2 million for the Teenage Cancer Trust, passed away today.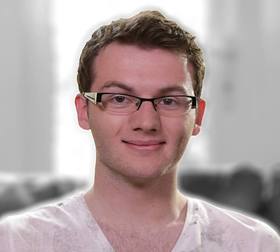 "My heart is bursting with pride but breaking with pain for my courageous, selfless, inspirational son who passed away peacefully in his sleep in the early hours of this morning, Wednesday 14th May," his mother wrote earlier today. "The ongoing support and outpouring of love for Stephen will help greatly at this difficult time, in the same way as it helped Stephen throughout his journey. We all know he will never be forgotten, his spirit will live on, in all that he achieved and shared with so many."
Stephen was diagnosed with stage 3B colorectal cancer at the age of 15, and challenged himself to "enjoy life as much as possible, while raising funds for charity to help others."
"I remain positive, and determined to leave my mark on the world," Stephen once wrote. "In January 2013 I decided to share my life and outlook with the whole world, starting off by making a Facebook page called Stephen's story. I've raised over £160,000 so far, through events ranging from charity quizzes, to a skydive to dinner parties. I think there should be some fun in fundraising, and I always encourage people to try something new.
"Stephen's Story has expanded to other forms of social media including Twitter, Tumblr and Instagram. I've now acquired over 12,500 dedicated Facebook fans and over 16,000 followers on Twitter, and I hope to inspire people with motivational quotes, humour and positivity."
"Stephen was an exceptional young man and ambassador for Teenage Cancer Trust," said Siobhan Dunn, Chief Executive of TCT. "He will be remembered for his incredible positivity by all who met or connected with him. Stephen didn't measure life in time, preferring instead to measure it by the difference someone makes. Stephen has made an enormous difference to Teenage Cancer Trust and the seven young people diagnosed with cancer every day who need our help."
A number of stars have paid tribute to Stephen, including Ricky Gervais, Barry Manilow and British Prime Minister David Cameron.
Stephen was an inspiration to all of us to have the courage to walk on, the pride to walk tall and the strength to help others walk with you.