The National Association of Professional Women has announced the appointment of Star Jones as President of the largest professional women's networking organization in the country effective June, 2014.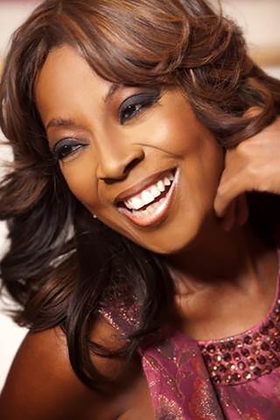 Ms. Jones, who is best known as an Emmy Award-nominated TV host, attorney, best-selling author and former New York City homicide prosecutor, has served as Chief Development Officer and National Spokesperson for NAPW representing the organizations over 600,000 memberships.
"Through her many achievements, outstanding accomplishments and excellent leadership, I am very pleased and honored to announce the promotion of Star Jones, Chief Development Officer and National Spokesperson to President and National Spokesperson of NAPW," said Matthew Proman, founder and CEO.
As a representative for over 600,000 members and nearly 300 Local Chapters, Ms. Jones is responsible for the overall expansion, integration and implementation of NAPW's development and programming strategy. Within the span of one year, Ms. Jones helped Mr. Proman lead a team that successfully increased the professional women's membership over 50% (from 400,000 members to over 600,000). She also boosted Local Chapter involvement while touring Local Chapters around the country and advocating for professional networking and supporting women's success in business, career and life. Additionally, Ms. Jones hosted the 2014 NAPW National Networking Conference and created the NAPW Foundation – a 501c3 federally recognized philanthropic initiative that benefits several nonprofit organizations, including Dress For Success, the Breast Cancer Research Foundation, Girls Inc. and the American Heart Association, for which she serves as their nonprofit National Volunteer.
"NAPW defines success as 'owning your own power,'" said Ms. Jones. "I am proud and honored to be the President of such a diverse, all-encompassing professional women's networking organization. The development team and I have worked diligently to create and strengthen our already successful professional platform. As President of NAPW, I hope to further develop effective, efficient and high-quality benefits and access to our expert networking systems for our members as well as to expand the organization's future success. 2014 is our Year of Action!"
The National Association of Professional Women provides an exclusive, highly advanced networking forum to successful women executives, professionals and entrepreneurs where they can aspire, connect and achieve. Through innovative resources, unique tools and progressive benefits, professional women interact, exchange ideas, advance their knowledge and empower each other.
For additional information regarding NAPW, click here.