Teens who commit to safe driving have the chance to bring award winning superstar sibling sensation The Band Perry to their hometown for a private concert this coming school year.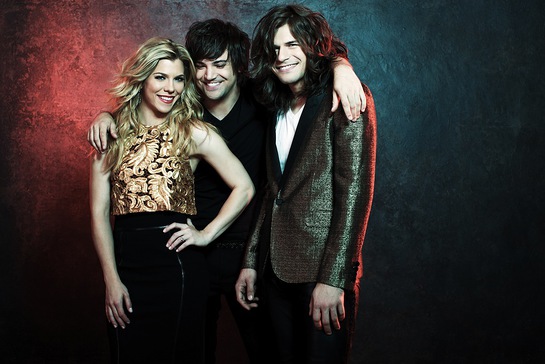 As part of the State Farm Celebrate My Drive program, the company is teaming up with The Band Perry to encourage safe driving in high schools across the U.S. and Canada. Last year more than 6.3 million safe driving commitments were made through this program. Celebrate My Drive promotes responsible driving practices like 2N2: 2 eyes on the road and 2 hands on the wheel.
"We have such great memories of when we first got our driver's licenses and we love that Celebrate My Drive is such a positive program that supports new teen drivers," said members of The Band Perry. "Teen driver safety continues to be a major issue, and this program gives us a platform to spread the word and encourage safe driving in teens' first years behind the wheel. It's a privilege to partner with State Farm to shed light on this important issue and hopefully help save lives."
Starting today through Oct. 7, administrators at U.S. and Canadian high schools can go to www.celebratemydrive.com to register to participate in the celebration. Teens and community members can commit to safe driving once a day every day from October 15-24 in support of their favorite high school. Two grand prize winning schools will receive a private concert from The Band Perry. The 100 high schools with the most online safe driving commitments will win a grant award of $25,000 or $100,000.
"Getting a driver's license is a major milestone in a young adult's life, and The Band Perry is the perfect partner to help celebrate it," said Leif Roll, Marketing Vice President for State Farm. "Teens, in particular, connect with music in a major way, so it only makes sense to partner with one of the biggest acts in music to celebrate this new generation of teen drivers. As a leader in auto safety, we feel Celebrate My Drive has proved to be a positive way to help educate teens and their parents about teen driver safety."
The Celebrate My Drive program engages teens and the adults who influence them to have supportive and positive conversations about safe driving. Sadly, for more than 30 years car crashes have been the leading cause of teen deaths.