Scholastic, the world's largest publisher and distributor of children's books, today announced that Usher is joining with the company to launch a new "Open a World of Possible" initiative, designed to elevate the importance and joy of reading for all children.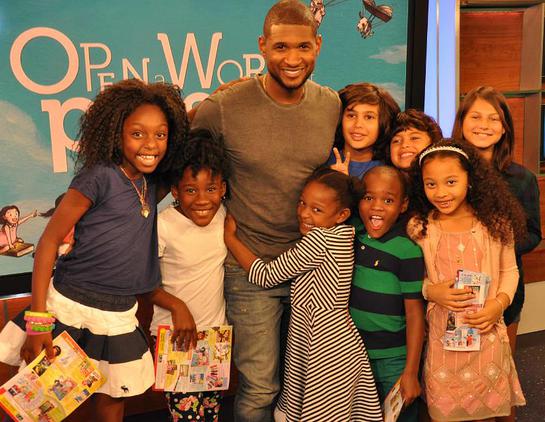 On November 6, 2014 at 1 p.m. ET/10 a.m. PT, Scholastic will host "BIGGERTHAN WORDS," a live webcast about how kids can open a world of possibilities through reading with global entertainment superstar and education advocate Usher. Live from Scholastic headquarters in New York City, Usher will directly address an audience of children and encourage them, their parents and their teachers to share their love of reading with others by becoming reading mentors and making a difference in their schools and communities. Registration for the webcast opens today at www.scholastic.com/worldofpossible.
"I established New Look, a charitable organization to assist young people to become leaders and to instill in them a belief that they can create change in their communities and around the world," said Usher. "I'm excited to host the webcast with Scholastic to demonstrate to kids how reading frequently, and being a reading mentor to their friends and others in their community, can open doors to endless possibilities."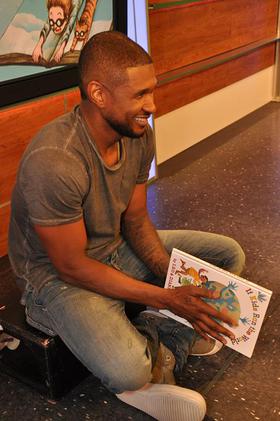 During the live webcast, the eight-time Grammy Award–winning artist will perform live and talk about ways children can get involved in spreading the joy of reading. For their first call to action, following the webcast, students can visit the Scholastic website with their teachers to learn more about three leading non-profit organizations that are providing books in the U.S. and around the world to the children who need them most, and vote for the organization(s) they'd like to receive a donation of books. The Scholastic Possible Fund will make a donation of 100,000 books, and each organization will receive a portion of the donation.
Through the Open a World of Possible initiative, Scholastic hopes to encourage conversations in classrooms, at home and online so teachers, parents and children can share ideas and advice about simple ways to incorporate reading into busy classroom days and family time. Scholastic invites people everywhere to join the conversation and connect with peers on social media channels using the hashtag #SharePossible.
"It is clear from the research that allowing children to read for pleasure as well as for information, and encouraging children to find inspiration in great stories and great characters can have profound benefits for young people," said Dick Robinson, Chairman, President and CEO of Scholastic. "When children choose the books they want to read, they read more and they develop fluency, confidence and a curiosity about their world that ultimately opens a world of possibilities."