The Duchess of Cambridge attended a charity gala dinner last week in support of Action On Addiction, of which she is Patron.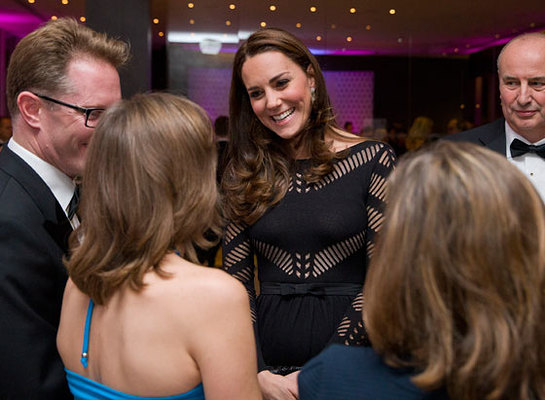 The Duchess of Cambridge, who is pregnant with her second child, met supporters of the charity, with which she has a close relationship, at her third official engagement in three days since returning to the spotlight after her battle against serious morning sickness, hyperemesis gravidarum.
The Duchess has previously publicly supported Action On Addiction, including a visit to Hope House in Clapham, London in February 2013 and a more recent visit to a school in Islington, taking a close interest in helping children of addicted families break the cycle of addiction.
Writing in the programme for the Autumn Gala Evening, Her Royal Highness highlighted its "life-changing" work.
She wrote: "As I am sure you are aware, the impact of addiction can be extremely damaging for individuals, families and the wider community.
"During the time I have spent with clients and staff I have been privileged to see the phenomenal work which the charity undertakes to improve the lives of those affected by addiction."
"The stories of recovery are remarkable; and Action On Addiction's role in helping people achieve this is truly inspiring."
Christopher Holder, another of the charity's supporters, said they we pleased she had been able to attend after her recent illness to help promote the charity's work.
Action On Addiction runs two residential treatment centres – Clouds House in Wiltshire and the women-only Hope House. It also runs day treatment programmes in Liverpool, Bournemouth and London.
Source: DukeAndDuchessOfCambridge.org