On Monday, November 17th, FOX News' Geraldo Rivera emceed a spectacular evening that supported the Wounded Warrior Project at The Edison Ballroom.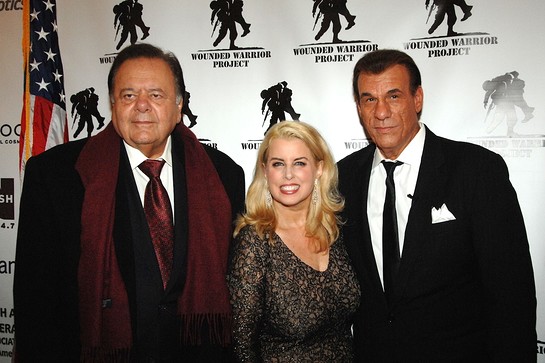 Occurring just after Veteran's Day, the evening included an impressive program that opened with an exciting performance by the Navy Color Guard and NYC Shield Pipe band. The legendary songstress Dionne Warwick and her granddaughter, Cheyenne Elliott, debuted their latest duet, entitled, "Let There Be Love," along with performances by Robert Davi, who galvanized the crowd with classic Frank Sinatra tunes, and The Voice's Blessing Offor. There was also a sneak peek at the highly anticipated, soon-to-be released WWII film, "Little Boy," (Open Road Films).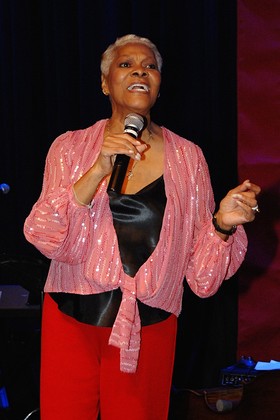 The program culminated in a special 50th birthday celebration for Emmy-Winning TV and Radio Host Rita Cosby. Geraldo Rivera and John And Margo Catsimatidis sang Happy Birthday to Rita while presenting her with a beautiful cake. The crowd danced the night away to music by DJ Jimmy and Tomaczek Bednarek ended the evening with a heart-wrenching rendition of "God Bless America."
Attendees included the stars and producers from "Little Boy", including Ali Landry, David Henrie and Eduardo Verastegui, as well as philanthropists, John and Margo Catsimatidis and Jean Shafiroff, former NYPD Commissioner, Ray Kelly, actors Danny Aiello, Paul Sorvino, Stephen Baldwin, Dominic Chianese, Tina Louise, Stacey Dash, Audry Landry, Michelle DeShon, Stephanie Szostakc, Courtney Hope, Brian Armstrong, Andrew McLaren, FOX News' Dee Dee Benkie, Gretchen Carlson, Kimberly Guilfoyle, Bill Hemmer, Lis White, Cheryl Casone, Heather Childers, Laura Ingle, Emmy-Winning TV news anchor, Ernie Anastos, Emmy-Winning TV and radio host, Lynne White, CNN Media host, Brian Stelter, WABC radio hosts Pat Kiernan and Noam Laden, WCBS-TV anchor, Kristine Johnson, NY1 Traffic Reporter, Jamie Stelter, WPLJ radio host, Ralph Versa, celebrity blogger and TV personality, Perez Hilton, top models Cindy Guyer and Jordan Tesfay, Miss New York, Jillian Tapper, recording artist, Stefani Vara, reality television stars Rino and Teresa Aprea and Nicole Napolitano of The Real Housewives of New Jersey, famous mentalist, The Amazing Kreskin, author and noted physician, Ben Carson and Sharon Bush.
In addition, Medal of Honor Recipient Colonel Jack Jacobs, 50 leaders of the other largest veterans groups in the US, a hundred Wounded Warriors and their families, as well as many other notable guests and supporters of the Wounded Warrior Project, which is celebrating its 10th anniversary of helping our most severely wounded troops. More than a hundred members of the media, including many prominent TV news celebrities from all the major networks, were also in attendance for this extraordinary and very high profile evening.
One very special guest that was in attendance is Anna Sharpe. Rita Cosby's and Anna's respective fathers met in a POW camp in Germany during WWII and became best friends. While writing her bestselling book "Quiet Hero," Rita reached out to Anna to reunite her father with his long-lost friend. By uncovering their father's past, a friendship between Rita and Anna bloomed. Now Anna is making a special trip – her first to America – to celebrate her dear friend's birthday, as well as celebrate those in service.
The event committee included: Donald Trump, Mark Burnett, Roma Downey, Dennis Miller, Michael Bolton, Karolina Kurkova, Peter Fonda, Vince McMahon, Susan Sarandon, Gary Sinise, Joe Mantegna, Tony Orlando and Joe Theismann.
Sponsors for the evening included The John And Margo Catsimatidis Foundation, Youngblood Mineral Cosmetics, Morgan Stanley, PAVA (Polish Army Veterans Association of America), Mark Burnett and Roma Downey, Cumulus New York (Parent company to 77 WABC, 95.5 WPLJ, NASH FM 94.7, Radio 103.9) and ReWalk.