Matthew, William and Alexandra Reeve together hosted The Christopher & Dana Reeve Foundation's annual "A Magical Evening" Gala last week at New York's Cipriani Wall Street.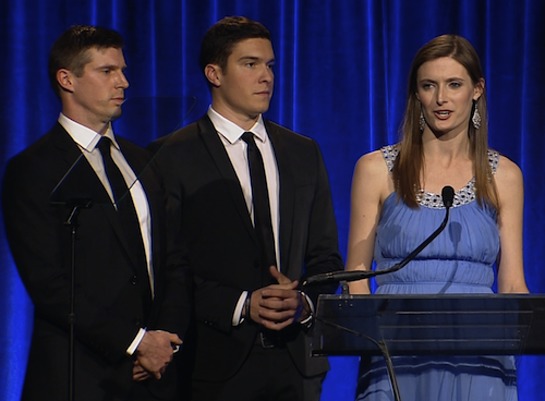 The evening, which was emceed by Meredith Vieira raised $1 million to serve the millions of people who are living with paralysis.
This year's event honored Senator Tom Harkin (D-IA) with the Dana Reeve HOPE Award and Travis Roy, Founder of the Travis Roy Foundation, with the Christopher Reeve Spirit of Courage Award.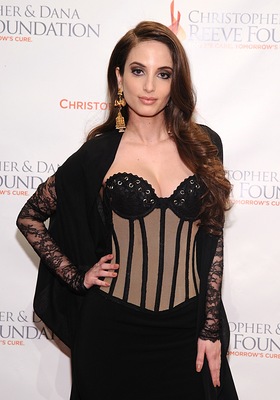 The event also featured a performance by Alexa Ray Joel, who performed to the sold out crowd of 500. Guests in attendance included Clair Westenberg, DJ Whoo Kid, Eric LeGrand, Hedvig Palm, Mizuo Peck, Lucy Sykes Rellie, Caroline Rhea, Esmerelda Seay Reynolds and Emily Senko.
In a very special moment of the evening, the Reeve Foundation paid special tribute to their friend and loyal supporter Robin Williams. Rufus Wainwright sang "Across the Universe" as a slide show played of Robin and Christopher through the years. Zak Williams, Robin's son and Christopher's Godson took the stage to pay honor to them both.
The gala also celebrated their ambitious campaign yet. The Big Idea was unveiled in October to honor Christopher Reeve's legacy by fast-tracking the most promising paralysis therapy to date — epidural stimulation. For more information on The Big Idea, visit www.ReeveBigIdea.org. Four men who have received the paralysis therapy took to the stage, Rob Summer, Kent Stephenson, Andrew Meas and Dustin Shillcox all spoke about this cutting-edge technology that can literally change lives for millions of people who are living with spinal cord injuries.