On Tuesday, Dec. 2, Friends of the Global Fight Against AIDS, Tuberculosis and Malaria and the Motion Picture Association of America (MPAA) co-hosted a special event to commemorate Friends' 10th anniversary as an advocate for U.S. investments in the fight against the three diseases, and as a voice for the Global Fund in Washington, D.C.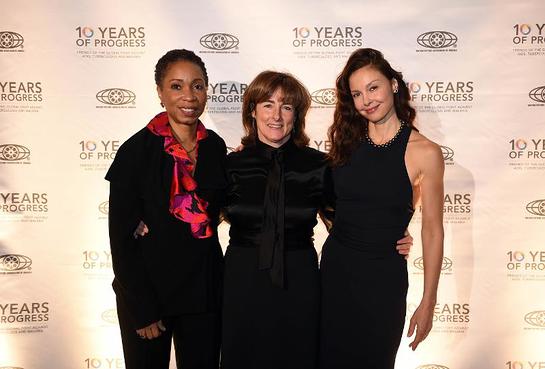 The event honored the many individuals whose advocacy, legislative efforts, leadership, research and science have contributed to tremendous progress in the past decade, and helped bring the world closer to an AIDS-free generation.
Among the event attendees: Actor, author and PSI ambassador Ashley Judd; Friends President Deborah Derrick; MPAA Chairman and CEO, former Sen. Chris Dodd (D-CT); Global Fund Executive Director, Dr. Mark Dybul; U.S. AIDS Global Ambassador, Dr. Deborah Birx; National Institute of Allergy and Infectious Diseases Director, Dr. Anthony Fauci; How to Survive a Plague Producer and Director, David France; Getty Images Co-Founder and CEO Jonathan Klein; Democratic Leader Nancy Pelosi (D-CA); Sens. Lindsey Graham (R-SC) and Johnny Isakson (R-GA); Reps. Barbara Lee (D-CA), David Cicilline, (D-RI), Jim Himes (D-CT), Sheila Jackson-Lee (D-TX), Nita Lowey (D-NY) and Jim McDermott (D-WA); Del. Donna Christensen (D-USVI); former Sen. Richard G. Lugar (R-IN); former Reps. Howard Berman (D-CA), David Evans (D-IN), Nancy Johnson (R-CT), Jim Kolbe (R-AZ) and Dave Weldon (R-FL).
Find out more here.
Source: PR Newswire