By Tim Saunders on
Fran Drescher attended the first ever Eat, Drink, And Be Merry event on September 20, to raise money for her Cancer Schmancer Foundation.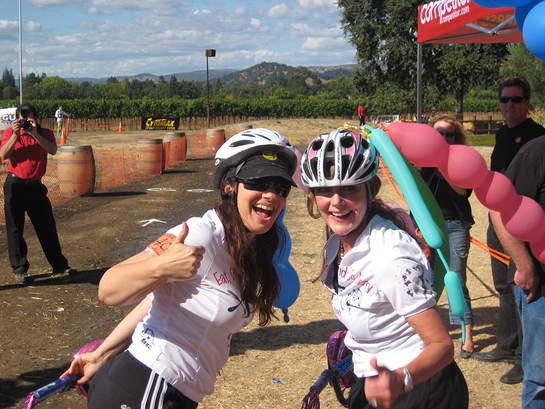 The day – held at the Trefethen Family Vineyards in the Napa Valley – was an outstanding success, with BMX bike races and a world-class auction that included lots such as: a walk on role in the HBO hit show Entourage; an afternoon of car racing with John and Loren Trefethen; and a Trefethen retrospective tasting and dinner for four at the French Laundry.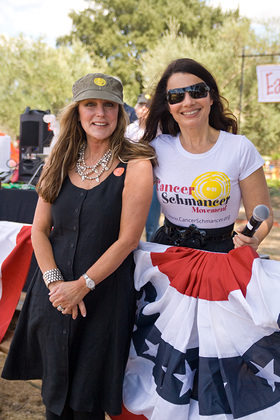 Drescher is currently in Europe, where she is acting as a Public Diplomacy Envoy for women's health issues for the U.S. State Department. During her trip, the actress and cancer survivor will visit Hungary, Poland, Kosovo, and Romania to raise awareness about early cancer detection and patient empowerment.
Fran Drescher launched two charitable organizations in 2007, the Cancer Schmancer Foundation and the Cancer Schmancer Movement, both dedicated to ensuring that all women with cancer are diagnosed in Stage 1, when it is most curable. The Cancer Schmancer Foundation educates women on the risk factors, early warning signs, and tests that are available for early detection of women's cancers. The Cancer Schmancer Movement advocates for improved women's cancer healthcare legislation.
(photos copyright Jordan Brown and Francois Brahic)