To ensure that roles in film and television better reflect the diversity of America and serve as inspiration for youth living with disabilities, RJ Mitte, actor and Love to the rescue Ambassador for Shriners Hospitals for Children, hosted an empowering discussion on Sunday, Jan. 25, 2015 as part of the Sundance Film Festival's panel series.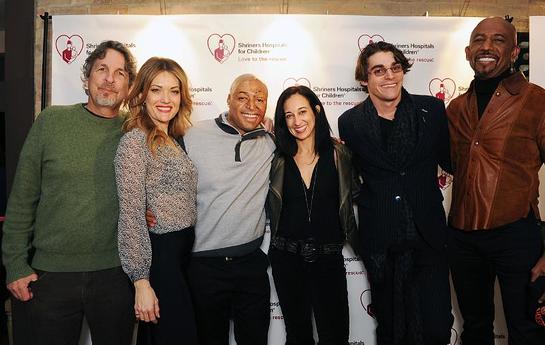 Best known for his portrayal of "Walter 'Flynn' White, Jr." on the AMC hit Breaking Bad, Mitte was joined by directors, producers, casting directors, writers and others in the film and television industry, including writer and director Peter Farrelly, (There's Something About Mary, Dumb and Dumber To), Montel Williams, writer and producer Lizzy Weiss, Paralympic Medalist Amy Purdy and actor and veteran JR Martinez.
"Portrayals of characters with disabilities in film and TV are rare," said moderator Adam Moore, national director of EEO & Diversity for SAG-AFTRA. "Even fewer people with disabilities appear on screen and work in those industries."
Presented by Shriners Hospitals for Children, the panel emphasized the power of the screen to impact change on the perceptions of people with disabilities and to create an inclusive and accepting society. Shriners Hospitals provides specialty care for children with orthopaedic conditions, burns, spinal cord injuries, and cleft lip and palate at its 22 locations in the United States, Canada and Mexico. Shriners Hospitals manages all aspects of treatment, including surgery, rehabilitation and psychological support throughout a patient's childhood and adolescence, regardless of a family's ability to pay.
"People living with disabilities are capable and valuable to the entertainment industry and we must create the opportunity for them to showcase their talent," said Mitte. "My desire to live a life without limits was fostered at Shriners Hospitals and I have them to thank for who I am. After today's inspiring discussion, storytelling will change and will better reflect the diversity of our society."
"We are honored to have RJ share his story so children living with disabilities can see the endless possibilities to what they can achieve," said Dale Stauss, Chairman of the Board of Directors of Shriners Hospitals for Children. "He is an excellent example of the innovative pediatric care available at Shriners Hospitals for Children that encourages patients to accept no limits throughout their healing process."