Advocacy Honors honored Tony Goldwyn (Scandal), WAM/Maria Shriver (American journalist), Isha Sesay (CNN) and RJ Mitte (Breaking Bad) at the Fifth Annual Television Industry Advocacy Awards presented by TCL North America last week at the historic TCL Chinese Theatre in Hollywood, CA.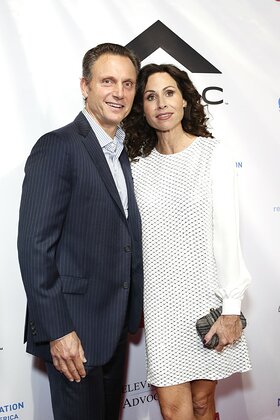 The event was hosted by Lu Parker and included special guest speaker Rachel Pittman of the United Nations Association and presenters Minnie Driver, Liz Hernandez, Renee Lawless, Jonathan King and Kathy Eldon.
The event honored leaders in the television industry who effectively use their voice for social cause. Opening remarks were presented from UNA Executive Director Rachel Pittman and ignited an inspirational evening of conversation about how the television industry can use their collective platform to advocate for awareness and to effect change.
"The Advocacy Awards acknowledge and support industry advocates who are making positive change while galvanizing fans to engage and impact change," said Paul Turcotte, Founder of the Television Industry Advocacy Awards. "TCL, America's fastest-growing TV brand, was the evenings Title Sponsor. Their corporate sustainability initiatives parallel our mission to impact change and we are fortunate for their support.
Over its short history, the Television Industry Advocacy Awards has recognized the work of 38 industry leaders including Eva Longoria, Chrissy Metz, Keegan-Michael Key, Alfre Woodard, Anthony Anderson, Sela Ward, Tim Robbins, Alyssa Milano, Debra Messing, Patricia Heaton, Constance Zimmer, Jill Soloway, Wendi McLendon-Covey, Abigail Disney, Bill Prady, Niecy Nash and Laverne Cox, among others.
"TCL applauds the Television Industry Advocacy Awards for their efforts and we are very proud to support the great service they do in recognizing TV stars who generously use their platform to highlight needs within the community," said Chris Larson, Senior Vice President, TCL North America. "Being America's fastest-growing TV brand takes a lot of work but we make sure to filter all our business decisions through a guiding hand called TCL Cares – a simple set of rules that benefit our users, our employees, the communities we serve and our environment. That said, it was an easy choice for us to work with this event and celebrate the honorees selflessly dedicated to helping those in need using their advantages."