Every three minutes someone in the U.S. is diagnosed with a blood cancer. No one knows this better than "Nashville" star Charles Esten and his wife Patty. Esten's 15-year-old daughter, Addie, was diagnosed with leukemia at age 2 ½.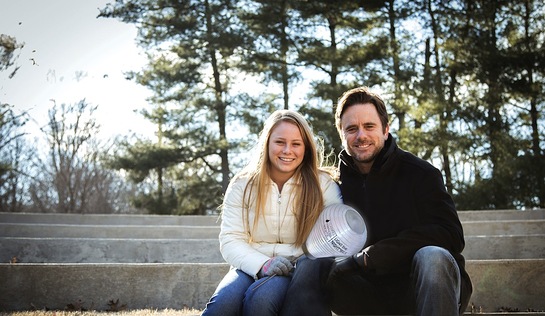 Naturally, their world was turned upside down. But, they quickly learned that there was hope, based on research to advance new treatments and cures for leukemia, much of it funded by The Leukemia & Lymphoma Society (LLS).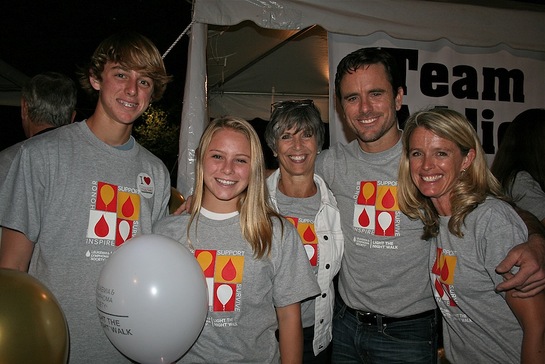 Esten and his family's dedication to LLS has grown stronger each year and, today, LLS announced Esten is the 2015 National Light The Night Walk Honorary Chair. Since 1999, LLS has held Light The Night Walks in almost 200 cities across the country, to raise funds for its mission and pay tribute to those lost to blood cancers and honor those who are survivors.
"It was a dark and scary day when we found out that our Addie had leukemia," stated Esten. "The first ray of light was the reassurance from our doctor that there was hope – there were medicines and procedures that could help our little girl. All that hope, and all that help, came from research…research made possible with funds raised by LLS and other organizations. That's why it's so important for our family to participate in Light The Night, and to inspire people all over the country to join us."
LLS's Light The Night walks have raised more than $495 million since they began 16 years ago, and have helped LLS invest more than $1 billion in research to advance lifesaving treatments for people with blood cancers.
George Omiros, LLS executive vice president, chief campaign & field development officer, stated, "This year, with Charles Esten at the helm, along with his daughter Addie, and the rest of their family, we are aiming to increase the awareness for LLS and inspire more individuals, families and teams to join us. Addie is living proof that funds raised for research do result in lifesaving treatments and cures. We are extremely grateful that Charles and his family are helping us spread the word about the urgent need for patients with blood cancer."
LLS is set to maximize Esten's role through a national Public Service Announcement, a Radio News Release and extensive educational materials to promote the Light The Night campaign, from early April through September. Esten and his family will lead the way at the Light The Night Walk in Nashville on October 9, 2015. Fans and those who want to donate to LLS can visit Esten's personal donation page.
"Walking in the Light The Night Walk, with thousands of people carrying lanterns, you can't help but feel the support. To have all those people out there, together, holding lanterns, nobody there is alone," Esten explained. "I know it's The Leukemia & Lymphoma Society's hope that every year there are fewer gold lanterns (commemorating those lost to the disease). Your lantern will make a difference. It will be a little brighter on that night because you and the team you created brought your lanterns. Start a team. Join a team."
Friends, families and co-workers form fundraising teams and millions of consumers help by donating at retail outlets. These efforts culminate in inspirational, memorable evening walks in nearly 200 communities across North America each fall. Participants carry illuminated lanterns – white for survivors, red for supporters and gold in memory of loved ones lost to cancer. Anyone big, small, young and old can shine a light on the importance of finding cures and ensuring access to treatments for blood cancer patients.
Today, LLS is the world's largest voluntary health agency dedicated to finding cures for leukemia, lymphoma, myeloma and other blood cancers. Through its efforts it has invested more than $1 billion in cutting-edge research to advance therapies. Thanks to research, survival rates for patients with many blood cancers have doubled, tripled and even quadrupled since the early 1960s. Yet, despite these advances, about one third of patients with blood cancer still do not survive even five years after their diagnosis.
To form a team or to learn more, call 877.LTN.WALK or visit www.lightthenight.org.
Source: LLS.org