Ahead of the White House Correspondents' Dinner, Devex, Foreign Affairs, and the United Nations Foundation, with support from Western Union, hosted the third annual Global Beat celebration.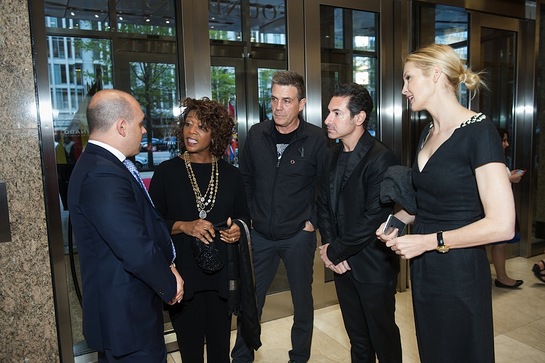 The event was held on Thursday, April 23, at 6:30 p.m. at the United Nations Foundation headquarters, 1750 Pennsylvania Ave. NW, Washington, D.C.
The Global Beat brought together prominent members of the media, influential Washington luminaries and policy makers, and top-tier celebrities. This year's special guest was Alfre Woodard, Oscar-nominated film, stage and television actress, producer and political activist. Ms. Woodard currently plays President Constance Payton on NBC's "State of Affairs." Her recent work includes "12 Years a Slave," "Mississippi Grind" and "Private Practice."
Actress Kelly Rutherford from CW's "Gossip Girl" – a longtime supporter of the UN and UN Foundation – also attended.
Today more than ever, foreign correspondents are risking their lives to report critical news from some of the most remote and dangerous locations in the world. Together, we are ensuring the conversation that dominates Washington social circles and social media around the White House Correspondents Dinner starts with a focus on international affairs, development and foreign relations.