Marc Phillips Decorative Rugs, in conjunction with Paddle8, has launched an online auction of one-of-a-kind and limited edition rugs.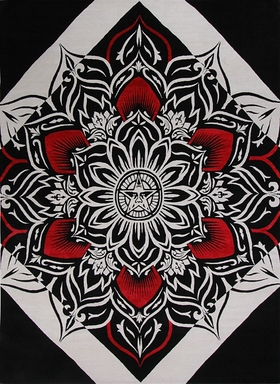 Each rug was made in collaboration with a high-profile artist to benefit P.S. ARTS, a nonprofit organization whose mission is to improve the lives of children by providing arts education to underserved public schools and communities.
"We are so thankful to Marc Phillips Decorative Rugs, Paddle8, and all of the participating artists for helping P.S. ARTS further our mission to improve children's lives through arts education," said Dr. Kristen Paglia, CEO of P.S. ARTS. "I think this event is particularly critical in sending the message to young people that the arts offer viable career opportunities. It was such an incredible experience for our student artist, Melissa Flanagan, to see her design produced alongside professional artists."
Marc Phillips Decorative Rugs has been a leading innovator in creating high-quality rugs using the best artisans from around the world. For this auction, Marc Phillips had each rug hand-woven in Nepal from wool and silk with designs made for the auction by artists Nathalie Douge, Shepard Fairey, Tracy Hiner, Alex K. Mason, Tanya Nolan, RETNA, Kenny Scharf, and Cole Sternberg. The estimated retail value of the rugs ranges from $6,680 to 21,000.
Design enthusiasts, art collectors or anyone with good taste may bid online until 12noon PST May 19 here. Bidding will conclude during a silent auction at Marc Phillips Los Angeles showroom on Tuesday, May 19 from 7 to 10 pm.