Sunovion Pharmaceuticals Inc. in partnership with leading mental health advocacy organizations and singer, songwriter and mental health advocate Demi Lovato has announced the launch of the Be Vocal: Speak Up for Mental Health initiative.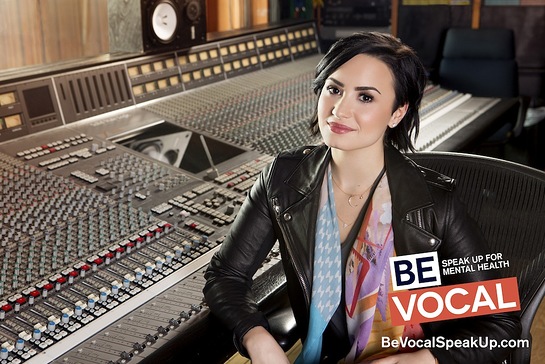 Encouraging others to speak up for mental health, Sunovion and Lovato are joined by the Depression and Bipolar Support Alliance, The JED Foundation, Mental Health America, the National Alliance on Mental Illness and the National Council for Behavioral Health. The initiative is designed to empower adults living with mental health conditions to speak up when talking with their support team and for everyone to speak up as a community to advance mental health in America.
"Over time, I've learned to live well with bipolar disorder, but for me, the key is speaking up and being open and honest about how I'm feeling with my family, friends and health care professionals," said Lovato. "Through Be Vocal, we want to help others speak up as part of their own effort to live well and in support of the mental health community."
Approximately 44 million adults – 1 in 5 individuals – of every race, gender and socio-economic status are affected by a diagnosable mental health condition every year in the United States. Historically, the silence and misunderstanding around mental health in America has left many feeling isolated and disconnected from their communities. For individuals affected by a mental health condition, speaking up can help create a strong support system, reduce time to diagnosis and increase the ability to receive appropriate care.
Be Vocal is kicking off with a public service announcement viewable on www.BeVocalSpeakUp.com. The initiative's website also includes tools to help those living with a mental health condition speak up about how they're feeling with their support team, as well as a library of resources for those looking to make a difference in the mental health community.