Television and film actress Megan Park has announced that she lives with rheumatoid arthritis (RA), marking the first time she has publicly disclosed living with a chronic autoimmune disease.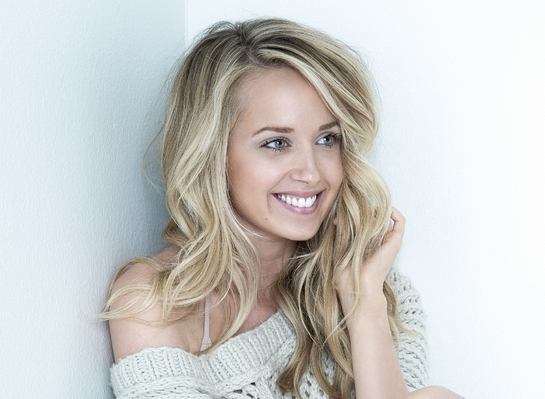 Park made the announcement in partnership with Joint Decisions, an educational program designed to empower people living with RA and help them improve their relationship with their rheumatologist.
RA is a chronic autoimmune condition that causes joint inflammation, pain, stiffness and swelling throughout the body, primarily in the hands and feet. An estimated 1.5 million Americans have RA, with nearly three times as many women having the disease as men. Symptoms typically begin between ages 30 and 60.
"In addition to living with RA myself, my mom also has RA, and she taught me how important it is to speak up about my health and seek answers and options when in the doctor's office," said Park, who is best known for her role in the hit ABC Family cable television show "The Secret Life of the American Teenager" and will soon be seen in the independent feature film "Room." "It's important that each of us be the lead character in our own lives, arming ourselves with information that will help us be our own health advocates."
Joint Decisions was launched in 2014 by Janssen Biotech, Inc. in partnership with patient advocacy organization CreakyJoints. The program provides resources to help those living with RA improve physical and emotional wellness and have open, honest conversations with their healthcare team in order to determine the best way to manage their RA symptoms.
On June 15 at 7 p.m. ET, people across the country can tune in to a live Joint Decisions video chat with Park about the importance of talking to their doctor about movement and nutrition with RA. During the chat, those who register here will see and hear Park describe living with RA and be able to ask her questions live.
The full line-up of Joint Decisions live video chats includes:
• "Unlocking Energy: Understanding the Important Role of Movement and Nutrition in Managing Your RA" on June 15, 2015 at 7 p.m. ET / 4 p.m. PT (featuring Megan Park)
• "Shaping Your Story: Managing the Mental and Emotional Challenges of Life with RA" on August 5, 2015 at 7 p.m. ET / 4 p.m. PT
• "Creating a Strong Foundation: How to Build Your Care Team and Enlist Supporters in Your RA Journey" on September 24, 2015 at 7 p.m. ET / 4 p.m. PT
• "Real Talk: Breaking Down Barriers in Patient and Rheumatologist Communications" in early November
Joining Park as panelists in the first chat are:
• Laurie Ferguson, PhD, Health Psychologist and Vice President of Education at CreakyJoints
• Rhonda Waters, Performance Coach-Energy Management at The Johnson & Johnson Human Performance Institute (HPI)
• Evan Leibowitz, MD, MS, Prospect Medical Offices
Additional resources for patients and rheumatologists through Joint Decisions – available at www.JointDecisions.com – include videos, infographics and downloadable guides. Live #JointDecisions discussions on Twitter, moderated by CreakyJoints, will be offered this year, as well.
"As someone with Spondyloarthritis, I can remember times when I wished resources and people going through the same experience were more accessible," said Seth Ginsberg, Co-Founder & President of CreakyJoints. "It was that very wish that inspired CreakyJoints, and it's why we are proud to partner with Janssen on Joint Decisions to provide the RA community with resources and interactive discussions they very much want and need."
"It is so important for people living with RA to be open and honest with their rheumatologist," said Dr. Evan Leibowitz of Prospect Medical Offices, who will serve as a web chat panelist. "Joint Decisions provides patients with tools and resources to help them discuss all aspects of their RA – from treatment options to lifestyle issues, such as physical and emotional wellness. The program fills a gap in the RA community, and I am confident it will empower patients to champion for the care that works best for them and their health."
Source: PR Newswire