Just in time for Father's Day, the Park Hyatt brand is celebrating family stories everywhere, as well as its own Pritzker family legacy, in Sons+Fathers, an anthology with contributions from some of the world's most famous men including U2's Bono.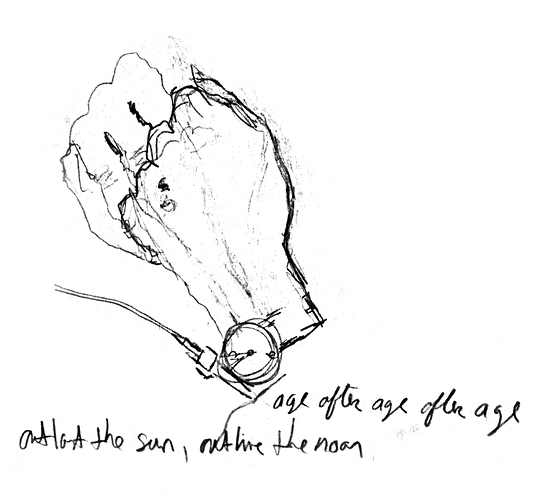 Sons+Fathers brings together a remarkable array of musicians, actors, writers, cultural icons, world leaders and politicians who offer first-hand reminiscences of their father and son relationships and lessons learned. Notables include: all members of U2; singer, song-writer Paul McCartney; President Bill Clinton; artist Jeff Koons; actor Colin Farrell; actor Daniel Day-Lewis; politician Bobby Shriver; and many more. Stories are told through personal poems, lyrics, words, photos and illustrations.
From New York City to Tokyo, each guestroom of all 36 Park Hyatt hotels and resorts will feature a copy of the book designed exclusively for the brand. The special edition includes a foreword dedicated to Jay Pritzker – the man who founded the Park Hyatt brand as an extension of his own home – written by his son Tom Pritzker, who continues the family tradition today as Executive Chairman of Hyatt Hotels Corporation.
"We learn so much from our families – generation to generation, not just father to son. Supporting Sons+Fathers is a natural fit for the Park Hyatt brand as we pay homage to our own roots and embrace our passion for continuously sharing knowledge, so often passed down from within families, with guests and with each other," Pritzker said.
Book proceeds benefit the Nurses for Night Care program by the Irish Hospice Foundation, a charity that strives for the best care at the end of life for all in Ireland, as well as Hospice Africa Uganda, founded by the inspirational 2014 Nobel Peace Prize nominee Dr. Anne Merriman.
"What started out as simple sketches I had drawn of my father before he died, has turned into an opportunity for me and others to release all kinds of feelings, from the sublime to the ridiculous, that make up the intense communication between a father and a son," said Bono. "I'd like to thank the Hospice Foundation for getting us there, and I'm delighted the Park Hyatt brand wants to pass these most intimate communications on."
Sharon Foley, CEO, Irish Hospice Foundation said, "We wanted the book to be beautiful, an object to look at again and again that speaks to the importance and power of family, and we think it does just that. We thank Park Hyatt for their immense support for this project and for helping to share these stories with guests while also celebrating the brand's own family origins."
Building on the notion that knowledge is shared among generations, people, and places, the Park Hyatt brand is encouraging travelers and Park Hyatt colleagues, including general managers and chefs, to share their family traditions, lessons and unique moments through the hashtag #SonsAndFathers.
Alongside the launch of the book, Park Hyatt hotels will be hosting families for memoir-worthy, sharable experiences. Personalized itineraries may include a father-son trip to discover a family's historical roots; working with a Park Hyatt chef to make a passed down recipe; or a museum tour to share a family member's passion for art. The #SonsAndFathers program comes on the heels of the successful 2014 #MyLuxList campaign launched by the Park Hyatt brand that gave people the opportunity to define what personal luxury means to them.
Copies of the Sons+Fathers book can be purchased at www.hospicefoundation.ie/shop to benefit the Irish Hospice Foundation and Hospice Africa Uganda.
Source: BusinessWire.com