Kevin Bacon spent Tuesday helping to prepare and deliver meals to the elderly in NYC.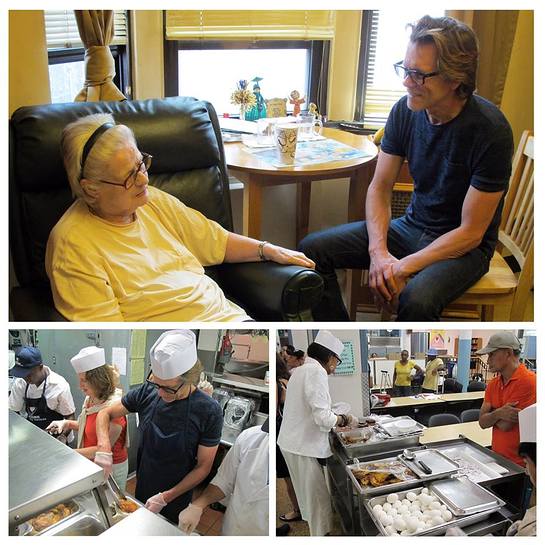 The star helped make and pack meals for Encore Community Services for the home-bound elderly before heading out with Citymeals-on-Wheels to deliver them.
Kevin hit the road with Citymeals On Wheels Executive Director Beth Shapiro, and also delivered Labor Day boxes to the meal recipients they visited. The boxes of shelf-stable meals are being delivered in advance of the long holiday weekend when many meal centers are closed.
The event coincided with the launch of the Good Egg Contest sponsored by Bacon's charity SixDegrees.org and the American Egg Board. The contest invites individuals to create a parody of the "Wake Up to Eggs with Bacon" web film promoting a United States hunger or nutrition nonprofit. To help kick off the Good Egg Contest, the American Egg Board and America's egg farmers donated eggs for breakfast at Encore Community Services, along with $1,000 to Citymeals.
Shapiro said, "On behalf of the 18,000 frail aged New Yorkers we serve, I'd like to thank Kevin, SixDegrees.org, America's egg farmers and the American Egg Board for shining a light on the problem of hunger among New York City's homebound elderly. Our meal recipients are isolated and, for many, the only person they see all day is the staff member or volunteer who delivers their meal. The warm smile of a meal deliverer – or Kevin Bacon, for that matter – means so much to them."