International, award-winning musician and philanthropist Avril Lavigne has teamed up with Prizeo, a digital fundraising platform, to launch a global campaign to raise funds and awareness.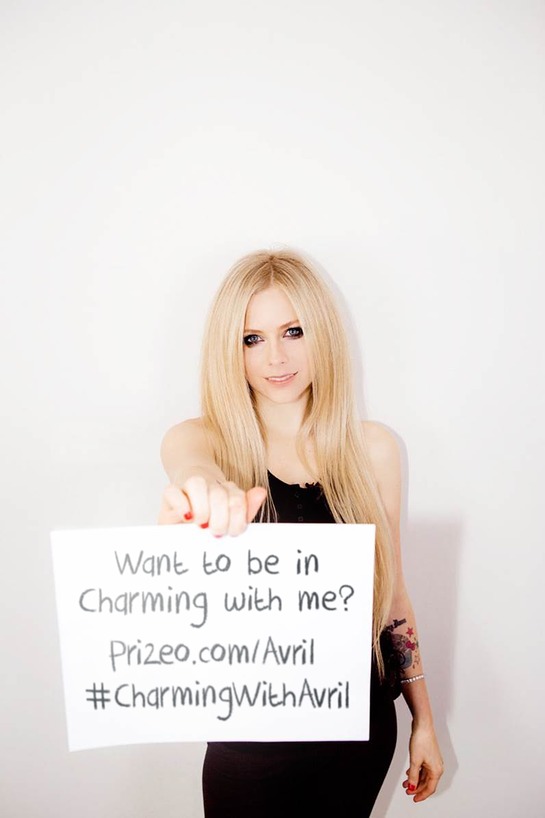 The 5-week campaign kicked off on September 27, 2015 – Avril's birthday – and supports The Avril Lavigne Foundation's work with children and young adults who have Lyme disease. The campaign will conclude on November 9, 2015, at which time a grand prize winner will be randomly selected to spend time with Avril and have a speaking role in Charming, the animated film featuring Avril Lavigne as the voice of Snow White.
"I'm excited that this year's campaign is supporting people with Lyme disease and helping others to better understand the issue," said Lavigne. "My fans are always so supportive and ready to give back; I look forward to coming together for an issue that's so close to me."
In total, more than 300,000 new Lyme cases are reported in the U.S. and Canada each year. Children and young adults are at greatest risk of infection; all net proceeds from the birthday campaign will provide Lyme treatment grants to children and young adults who could not otherwise afford care. The campaign is an innovative way for fans to give back and earn a range of rewards, including exclusive signed memorabilia and merchandise by contributing various amounts of money, large and small.
For more information about the campaign, including how to support, visit Avril's Prizeo page at www.Prizeo.com/Avril.