By Misty Schwartz on
Actor/Director/Producer and (Los Angeles County Sherriff's Department) Reserve Deputy Scott L. Schwartz returned to Chicago, IL to show his support for Alicia's House Food Pantry.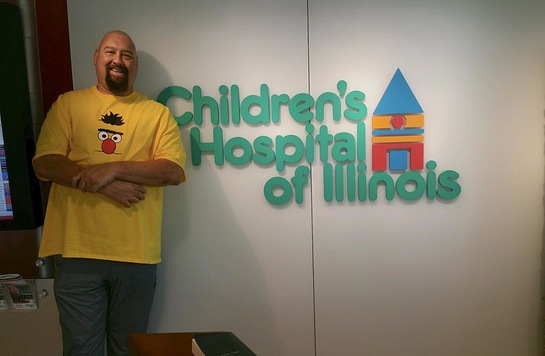 While in town Scott visited the Veterans Hospital, Children's Hospitals, Bowling events and packed his week full of fundraising events and appearances. Scott, along with former Chicago Cubs Pitcher Milt Pappas, Juan Hernandez and the support of their fans and food pantry supporters helped raise over $50,000 to benefit Alicia's House Food Pantry.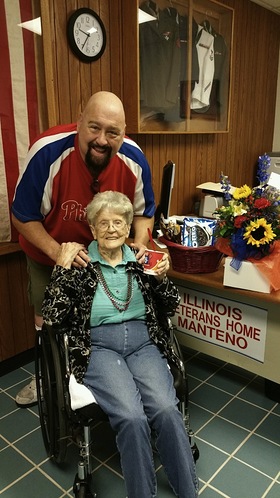 Scott also took special time out of his packed schedule to visit the following Hospitals: St. Louis Children's Hospital, Children's Hospital of Illinois, Lurie Children's Hospital Chicago, and Peoria Children's Hospital.
Scott L. Schwartz is widely known as the "Ultimate Bad Guy" from his acting career including: Ocean's 11, 12 & 13, Starsky & Hutch, Spiderman, Fun With Dick And Jane, Buffy The Vampire Slayer, The Mentalist, Castle, among other feature films and TV shows. What most fans don't know is that Scott is really "The Ultimate Nice Guy" and has been visiting children's hospitals worldwide for the past 15 years after losing his sister to lung cancer in 1998. He realizes the value and impact of making a lasting impression on children with cancer and how important it is to make each child feel special. Scott enjoys visiting pediatric hospitals and bringing what joy he can into the lives of every child he visits. They are always smiling during his visits and usually begging him to return soon.
The Scott L. Schwartz Children's Foundation is making a difference in the lives of each child in need by continuing to visit hospitals worldwide, helping Alicia's House Food Pantry and Children's Hospitals Worldwide. For the past ten years Scott has been an essential part of the fundraising for Alicia's House Food Pantry along with former Chicago Cubs pitcher Milt Pappas and the founder (former pro wrestler) Juan Hernandez. Scott recently accepted the CHOC Glass Slipper Guild Award (a prestigious award that others that David Beckham, Gwen Stefani among others have received). Last year Scott was invited by General Mills to be an Ambassador for Outnumber Hunger. Outnumber Hunger partners with Feeding America and Big Machine Label Group to help Feeding America secure meals on behalf of local food bank. Scott will show his support through raising awareness with his fans about Outnumber Hunger and the staggering issue of hunger in America.
Alicia's House Food Pantry is completely supported by donations from individuals, businesses, and the various fundraisers. All of the money raised will go to feed the hungry and support the pantry. Alicia's House Food Pantry is 100% Non-profit.
To honor the memory of Alicia, who passed away at the age of 4, January 14, 2001, her Grandma Stella & her Poppy Juan started a non-for profit food pantry called Alicia's House. Alicia's House will continue to feed hundreds of hungry families and each box of food distributed will contain Alicia's special loving touch. The goal of Alicia's House is to try and alleviate hunger and some of the problems associated with hunger. Alicia's House provides food, at no cost, to low-income residents of Crete, Beecher, Steger, Monee, University Park, and South Chicago Heights. Alicia loved people and loved helping people. She would spend hours working with her grandma, at the church pantry, making boxes of food to hand out to people in need. Although her grandma had a specific way to nutritionally pack the boxes, Alicia would always add her special touch by making sure each box would contain a special treat, usually candy.
Find out more about Alicia's House here.