Big Brothers Big Sisters Southeastern Pennsylvania (BBBS SEPA) hosted its Big Night Out Gala presented by Comcast NBCUniversal on Tuesday, October 13 at The Kimmel Center in celebration of its 100th Anniversary.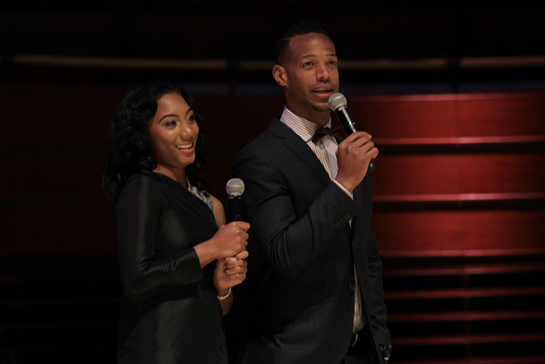 For one hundred years, BBBS SEPA, one of the oldest BBBS mentoring organizations in the country and the third largest BBBS agency in the nation, has made a positive impact on children and communities in Chester, Montgomery, Delaware and Philadelphia Counties by connecting caring adult volunteers with at-risk children in professionally supported one-to-one mentoring relationships. The evening benefited the organization's mission to provide youth mentorship matches to the more than 1,200 children on its waitlist.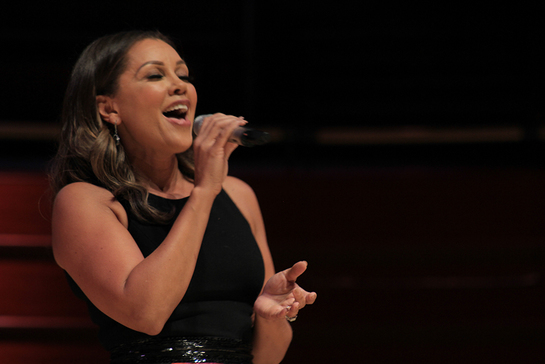 The Big Night Out Gala was the largest gala and awards ceremony in the organization's history, and the first gala hosted by BBBS SEPA in 10 years.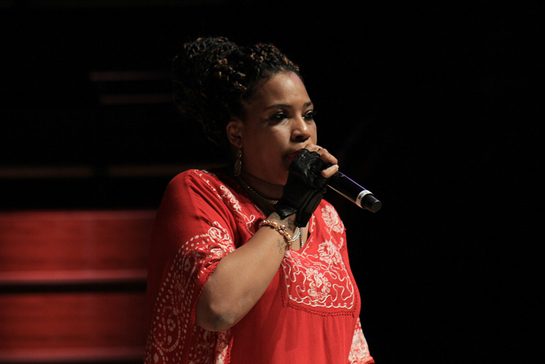 The Big Night Out Gala featured a reception, live celebrity performances, an awards ceremony and a high-end silent auction for once-in-a-lifetime experiences. Actor Marlon Wayans and Philadelphia's own 2014 Little League World Series pitcher Mo'ne Davis were the emcees for the event. They were joined by celebrity entertainers delivering diverse and exciting musical performances throughout the evening, including Vanessa Williams, Third Eye Blind, Macy Gray and Shontelle. The evening also included musical performances and speeches by some of BBBS SEPA's "Bigs" (Mentors) and "Littles" (Mentees).
"The Big Night Out Gala is not just a celebration of our 100th Anniversary, it is a thank you to all our partners who donate their time and resources and are vital to helping us fulfill our mission of providing children who face adversity with strong and enduring one-to-one relationships that truly change lives for the better — for both our Bigs and Littles," said Marcus Allen, CEO of BBBS SEPA. "Within our 100 year history, we've made over 120,000 matches and expanded our programs to reach the evolving needs of today's children. The funds raised at The Big Night Out Gala are critical for us to continue to fulfill our mission and remove children off our wait list and make an undeniable impact on those who need it most."
Several notable Philadelphia companies and organizations sponsored BBBS SEPA's centennial celebration as part of their ongoing commitment to youth mentorship and creating positive change across our region, including presenting sponsor Comcast NBCUniversal and major sponsors Fox Rothschild LLP, Wells Fargo, Tasty Baking Company, PECO and the Bentley Family.
The evening also honored individuals and local companies who have helped BBBS SEPA grow and continue to increase the number of mentoring matches made each year. FOX 29 Good Day Philadelphia's own Mike Jerrick and Alex Holley helped present the awards, including:

• Corporate Partner of the Century Award: Comcast Chairman & 
CEO, Brian L. Roberts, will accept this award on behalf of Comcast NBCUniversal for its support of Big Brothers Big Sisters' one-to-one youth mentoring model and its proven record of success through significant investments of time, volunteerism and philanthropy.

• Humanitarian Award: The Bentley Family, in recognition of their concern for others and commitment to the betterment of society which has improved the lives of children in Southeastern Pennsylvania.

• Charles Edwin Fox Memorial Service Award: Former Philadelphia Mayor Dr. W. Wilson Goode, Sr., D.Min, whose ideals and expectations for the community reflect the high standards of Big Brothers Big Sisters founder, Charles Edwin Fox.

• Community Service Award: Fox Rothschild LLP, recognizing the firm's commitment to responsible citizenship, volunteerism and high levels of community involvement.
• Big Brother of the Century Award: Tom McElvogue, recognizing 43 years of service.

• Big Sister of the Century Award: Joan Tishgart, the first Big Sister in Big Brothers Big Sisters Southeastern PA's history.