On Thursday, October 22nd, American Friends of Magen David Adom (MDA) celebrated the third annual Red Star Ball at The Beverly Hilton.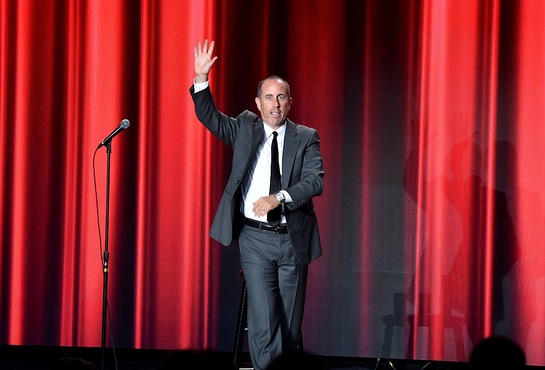 The star-studded event featured a rare performance by entertainment icon and comedian Jerry Seinfeld, along with a special appearance and performance by Los Angeles comedian Mark Schiff.
The night honored the lifesaving work of MDA's medics in Israel and around the world, and recognize Gila and Adam Milstein with the Humanitarian of the Year Award, Ruth Flinkman-Marandy and Ben Marandy with the Lifetime Achievement Award, and Barak Aviv with the Next Generation Award. Through generous support AFMDA raised a record braking amount that surpassed years passed.
Proceeds from the Red Star Ball will go toward ambulances, emergency medical supplies, and the building of MDA's new, and only, national blood services center. This state-of-the-art, underground facility will protect Israel's entire blood supply from terror attacks and natural disasters while continuing to provide 97% of the blood used by Israel's hospitals and all the blood for the Israel Defense Forces.
Magen David Adom (MDA) is Israel's national emergency medical response organization, providing skilled disaster-relief, ambulance, and blood services, to Israel's 8 million people. MDA is the only organization mandated by the Israeli government to serve in this role, but its operations are not funded by the government. Instead, MDA relies on the funding from donors around the world. American Friends of Magen David Adom (AFMDA) is the largest supporter of MDA worldwide. For more information please visit www.afmda.org.