Country music stars Garth Brooks and Trisha Yearwood raised walls on a Habitat for Humanity home this week in Memphis, Tennessee, alongside former President Jimmy Carter and former first lady Rosalynn Carter.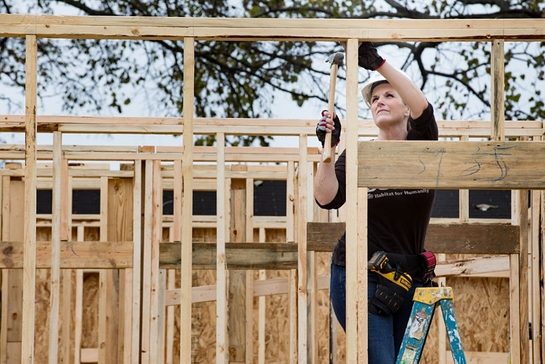 They will return next year to build and repair more homes during Habitat's 33rd Jimmy & Rosalynn Carter Work Project, scheduled to take place Aug. 21-27, 2016.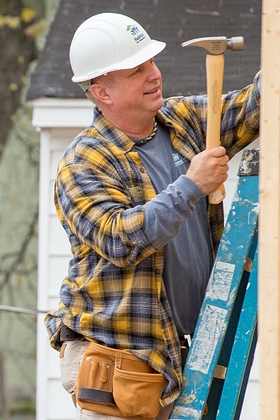 Each year, President and Mrs. Carter join Habitat for Humanity volunteers in a different location to build homes and improve communities, and raise awareness of the critical need for decent and affordable housing in the U.S. and around the world.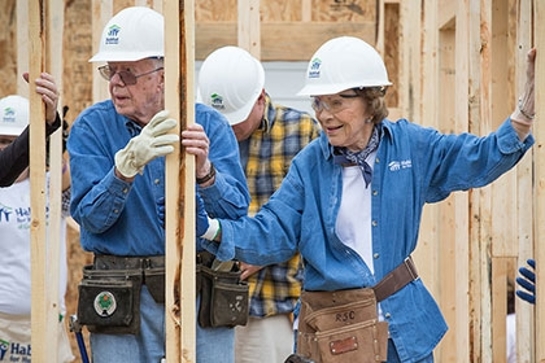 "Rosalynn and I are thrilled to play a role in helping Habitat continue the great work underway in the Uptown neighborhood of Memphis," said President Carter. "We look forward to returning in August next year and by then, I know a wonderful family will have made this house we are starting today a home – where they can find the strength and stability they need for a brighter future."
Since 1983, Habitat for Humanity of Greater Memphis has been dedicated to eliminating substandard housing throughout the city, where more than 29 percent of the population lives below poverty level, according to the U.S. Census Bureau's American Community Survey. Habitat for Humanity has served more than 445 Memphis families through new home construction and an additional 80 families through critical home repair projects in the Uptown neighborhood. With support from volunteers and donors, Habitat will help improve living conditions for Memphis families during the Carter Project, as well as continue to improve communities in the city and surrounding areas.
Habitat's Carter Project volunteers will conduct multiple projects during the build week, including new home construction, beautification projects such as minor repairs, painting and landscaping, and Aging in Place projects, including critical home repairs, weatherization, and modifications to enhance accessibility and mobility for low-income seniors.
"We are excited to work alongside President and Mrs. Carter, our volunteers and the partner families in Memphis next year," said Jonathan Reckford, CEO of Habitat for Humanity International. "The efforts in Uptown are great examples of what can happen when members of the public, private and social sectors invest in a neighborhood. Tremendous opportunities lie ahead for families who will have a mortgage they can afford and the stable foundation they need to build strength and self-reliance."
Garth Brooks and Trisha Yearwood's involvement in the 2016 Carter Project will make it the country music stars' eighth time to volunteer with President and Mrs. Carter. Brooks and Yearwood have been supporting Habitat since 2007, including building homes after Hurricane Katrina and in Haiti following the 2010 earthquake.