MP Michael Ellis joined Prince's Trust Ambassador Carol Vorderman MBE at the House of Commons last week to celebrate the 40th anniversary of The Prince's Trust.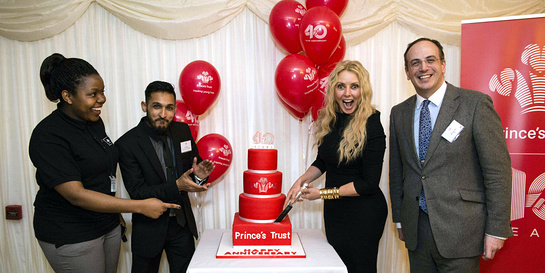 More than 100 guests attended the parliamentary reception, with Lord Blunkett and Matthew Hancock MP leading a discussion about the challenges faced by young people in the last 40 years and the most pressing issues for 2016.
During the event, Carol Vorderman – who has been a supporter of The Trust for 20 years – spoke about her experience as a Prince's Trust Ambassador and how important it is to give young people the confidence they need to fulfil their potential.
To mark the celebrations, a young entrepreneur who received support from The Prince's Trust to set up a cake-making business created a special 40th birthday cake.
Carol Vorderman said: "As an Ambassador for The Prince's Trust, I have met so many inspiring young people who have overcome extremely difficult circumstances to find their dream job or set up in business. It's truly incredible to think that the charity has made a difference to more than 825,000 young lives – not to mention their families and communities too."
Source: Prince's Trust