By Misty Schwartz on
Producer, Suzanne DeLaurentiis, hosted a gifting suite on February 27th at Dungarees Boutique in Studio City, CA.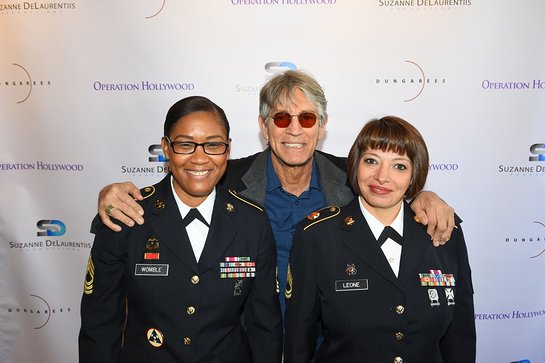 The suite was held to benefit her Operation Hollywood Program, which trains and employs returning veterans for careers in the entertainment business. Sergeant First Class Martha Leone, Assistant Inspector General, and Master Sergeant Kieon Womble, Assistant Inspector General, were the honored guests at the event, accompanied by Irene Mink, VP of New Day Talk Radio and Media Center.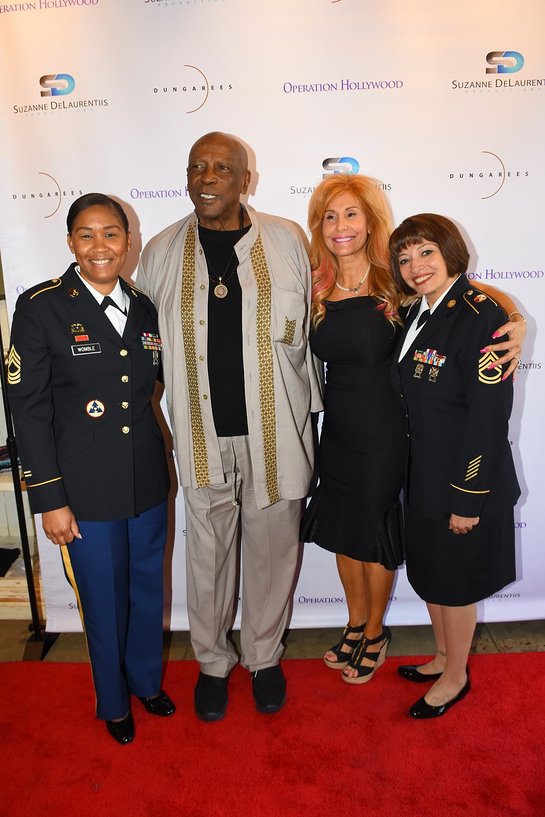 Many VIP and celebrity guests attended the suite to show their support including actor, Eric Roberts, and Lou Gossett Jr.
Guests were treated to an array of gifts including tanning, teeth whitening, body scrubs, jewelry and hair care products. Gary Friedman, the owner of Dungarees Boutique, was gracious enough to co-host the event, as well as provide a beautiful venue.
Some of the gifting sponsors of the event were Dr. Nader Nikman of the Brentwood Center for Cosmetic Dentistry, Le' Beach Club Tanning Resorts, D S Laboratories, Vivian's Boutique, and Erica's Organics. The bags that guests received were provided by BLVD Couture.
For more information on Operation Hollywood, click here.