On Wednesday, May 25, B. Riley & Co. will present the 7th Annual "Big Fighters, Big Cause" Charity Boxing Night at The Ray Dolby Ballroom at Hollywood and Highland.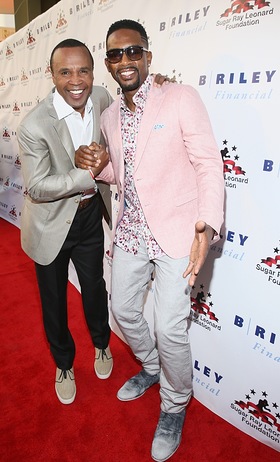 Proceeds from the exclusive event will support the Sugar Ray Leonard Foundation and their mission to fund life-changing research, care & awareness for pediatric type 1 & 2 diabetes and to help children live healthier lives through diet and exercise.
Hosted by actor and comedian Bill Bellamy, the evening will feature live professional boxing presented by Golden Boy Promotions, food by Wolfgang Puck, and a live & silent auction display, which will include iconic memorabilia and other one-of-a-kind items and experiences to benefit this important cause.
Additionally, the evening will posthumously honor Michael King, Founder and CEO of King Sports Worldwide, for his work with the Sugar Ray Leonard Foundation and B. Riley & Co. Before starting King Sports Worldwide, Michael King was, along with his late brother Roger, the inspiration and creative force behind King World Productions, Inc., the most successful television syndication company in history, including properties Wheel of Fortune, Jeopardy and The Oprah Winfrey Show. King World's all-star lineup attracted more than 100 million viewers daily. A lifelong sports fan, King was part of an investment group that owned the New York Yankees, the New Jersey Nets, and the New Jersey Devils and sat on that team's Board of Directors. In his honor, King's daughter, Ali King will perform the National Anthem during the event.
The 7th Annual "Big Fighters, Big Cause" Charity Boxing Night is presented by B. Riley & Co., a leading investment bank which provides corporate finance, research, and sales & trading to corporate, institutional and high net worth individual clients. A media alert with further information on the fight card and attendees will be announced in the coming weeks.
For more information and to purchase tickets, please click here.