Delete Blood Cancer DKMS co-founder Katharina Harf hosted the Tenth Annual DKMS Gala last week at Cipriani Wall Street, which raised more than $4.6 million to help fund the registration of lifesaving bone marrow donors across the country.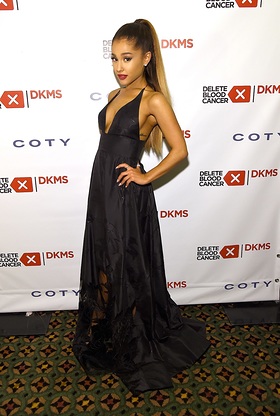 With these funds, DKMS can register more than 71,000 potential bone marrow donors.
This year, DKMS honored philanthropists Angelina and Monte Lipman (Chairman and CEO of Republic Records) and Daniele andAlexandre Behring (Co-founder and Managing Partner of 3G Capital) for their outstanding generosity and commitment to delete blood cancer.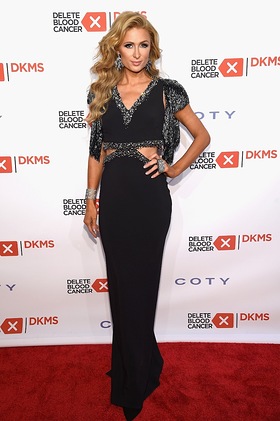 The signature highlight of the evening came during a miracle moment when Broadway performer Chondra Profit was reunited with the young boy who received her bone marrow donation.
Profit was inspired and motivated to become a registered donor by her co-star in Broadway's The Lion King, 11 year-old Shannon Skye Tavarez, who was diagnosed with leukemia and desperately needed a bone marrow transplant. Shannon's appeal for a donor caught national headlines, prompting more than 10,000 people to register as potential donors. Sadly, Shannon lost her battle with the disease and passed away in November of 2010. However, because of her efforts, those 10,000 registered potential donors are still being matched with patients and saving lives today.
Profit also performed "Circle of Life" from the musical The Lion King in memory of Shannon and those who have lost their battle with blood cancer.
Music superstar Ariana Grande brought the room to their feet to close out the night with an uplifting performance of her chart-topping hits "One Less Problem," "Love Me Harder," "Dangerous Woman" and "One Last Time."
Also in attendance at the black-tie gala event were DKMS founder Peter Harf, Coco Rocha, Georgia May Jagger, Olivia Culpo, Paris Hilton, Victoria Silvstedt, John Varvatos, Chazz Palminteri, Magdelena Frackowiak, Alina Baikova, Alicia Quarles, Ryan Searhant, Alina Baikova and others.
For co-founder Katharina Harf, the battle against blood cancer is personal. At 14 years old, she lost her mother to blood cancer. Although the family searched valiantly for a matching donor, her mother's life could not be saved.
The evening will mark the 10th year of the Gala and the 25th anniversary of DKMS, whose mission is to continually increase the number of suitable bone marrow donors. The Corporate Founding Sponsor is COTY Inc.
Event Honorary Chair members include interim CEO of COTY Inc., Bart Becht, EVP & CFO of COTY Inc., Patrice de Talhouët, and Delete Blood Cancer DKMS Co-Founder Katharina Harf. Katharina and her father, Peter Harf, founded DKMS in honor of their mother and wife, Mechtild Harf. Carina Ortel is the Delete Blood Cancer DKMS Chief Executive Officer.