Approximately 2.5 million children experience homelessness every year and many kids' birthdays happen while they are in a shelter, making it hard to celebrate.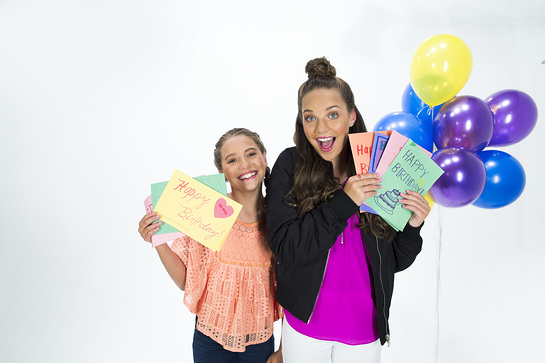 That's why DoSomething.org, the largest organization for young people and social change has teamed up with Johnson & Johnson for a campaign called Birthday Mail.
Birthday Mail encourages young people across the country to make blank, handmade cards to send to children in homeless shelters to ensure that every child can celebrate their special day. Beginning today through June 30, young people can sign up at DoSomething.org/BirthdayMail to find a shelter near them where they can mail their cards. Young people who sign up for the campaign and upload a photo will also be eligible to win a $5,000 scholarship.
As another way to support the Birthday Mail campaign, people can download the Donate a Photo app available on the App Store and in Google Play. For every photo taken in the app before June 30, 2016, Johnson & Johnson will donate $1 to DoSomething.org to provide materials for a young people to make birthday cards for kids experiencing homelessness.
"Everyone has a birthday and it's something that you look forward to all year, especially when you're a kid," said Aria Finger, CEO and Chief Old Person at DoSomething.org. "Birthday Mail helps make sure that the millions of children experiencing homelessness have a way to celebrate their special day too."
Multitalented dancers/actresses Maddie and Mackenzie Ziegler known for their roles in the award-winning series Dance Moms, recorded a public service announcement encouraging their fans to create birthday cards for youth experiencing homelessness.
"We are so excited to be a part of the Birthday Mail campaign! It's such an easy and fun way to give back," said Maddie Ziegler. "Mackenzie and I really love making cards for our friends and family and think everyone should be celebrated on their birthday."
Maddie will next take on the role as So You Think You Can Dance: The Next Generation's newest judge, while Mackenzie will drop her second album later this year.
For more information about the Birthday Mail campaign, visit: DoSomething.org/BirthdayMail.