The Duchess of Cornwall attended a reception this week to mark the 25th anniversary of homelessness charity Emmaus.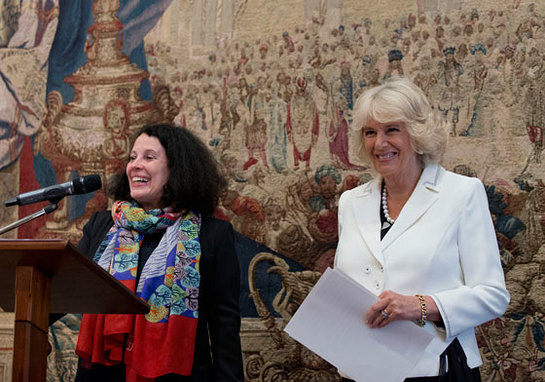 Her Royal Highness has been Patron of Emmaus UK since 2006 and during the event The Duchess met beneficiaries of the charity and Emmaus supporters before giving a speech to attendees.
The reception was held at the French Ambassador's Residence in London and The Duchess was greeted by the French Ambassador, Sylvie Bermann.
Ms Bermann said: "Your Royal Highness, through you as Royal Patron, I wish Emmaus UK continued success and vigour in helping make the world a better place for all."
The reception concluded with The Duchess cutting a cake with the Founder of Emmaus UK, Selwyn Image.
Emmaus UK supports former homeless people by giving them a home within one of its Emmaus Communities, as well as work in one of its social enterprises, to help them get back on their feet and re-build their lives. Residents of the Communities are known as "companions".
The Duchess said: "Each community is different, but each one offers Companions the same opportunity – to rebuild their lives, regain their self-respect, and develop new skills – in every one that I have visited I never fail to notice the positive attitude to all these things.
"Emmaus UK's work today is more important than ever. It is quite horrifying to read that the number of people sleeping rough has increased by 30% in the last year.
"And it's hard to imagine that in England tonight more than 3,500 men, women and youngsters will be sleeping on the streets."
Read Her Royal Highness's full speech here.
Source: www.princeofwales.gov.uk