CharityVision, a Utah-based non-profit providing medical equipment, clinics, vision screenings, eye surgeries, and training to doctors in poverty-stricken areas across the globe, is partnering with Golden Boy Promotions to host its second annual Fight Night fundraising event on Saturday, June 11 at 6:30pm at the Rail Event Center in Salt Lake City.
Boxing legend, ten-time world champion in six weight classes and Golden Boy Promotions Chairman and CEO Oscar De La Hoya and host of "Extra" and boxing enthusiast Mario Lopez will participate in the night's main event. CharityVision will also partner with Oscar De La Hoya's Golden Boy Promotions to put on three professional boxing undercard bouts, to be announced at a later date, which will precede the main event.
"CharityVision is a great cause and I'm excited to be a part of this night for the second time," said Mario Lopez. "I can't wait to get into the ring with Oscar and have some fun with him, but most importantly, bring attention to the work that CharityVision does to give many deserving individuals the gift of sight. It's a honor to be a part of their great work and we're going to have a great night that will change many lives."
Josh Romney, CharityVision president, will serve as the night's emcee and Jenn Blosil, a top 15 finalist on this season of American Idol, will sing the national anthem. Governor Mitt Romney, who participated in last year's main event, will also be in attendance.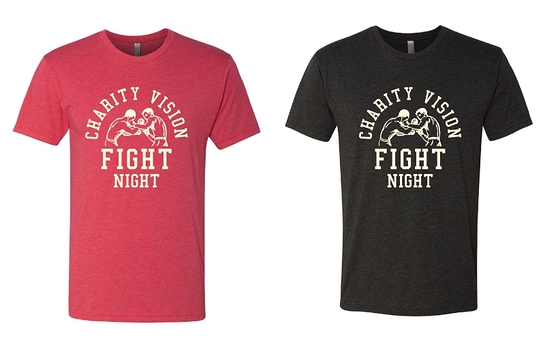 This year's black-tie event, which is using the hashtag #givesight25, is expected to raise $1 million, allowing CharityVision to perform 40,000 sight-restoring surgeries. At an average cost of $25, one person's sight can be restored with a simple procedure. For about the same cost as lunch with a friend, a mother can see her children for the first time, a family can be lifted out of poverty because sight brings new opportunities, and hope can be brought back to families and communities. With a $25 donation a commemorative Fight Night t-shirt is available www.givesight25.com. There, donations of any amount can also be made. All proceeds benefit CharityVision and its work to restore sight.
"I am excited to get back into the ring with a good friend for a great cause. CharityVision Fight Night is an incredible opportunity to give back to so many across the world that live with blindness but who could see with a simple, low-cost procedure," said Oscar De La Hoya. "CharityVision's work is changing lives, families and communities and I'm proud to be a part of an event that will raise funds to help restore sight for thousands."
Last year's Fight Night main event, headlined by former Massachusetts Governor Mitt Romney and five-time heavyweight champion Evander Holyfield, raised $1 million. In 2015 Charity Vision saw almost 400,000 patients, donated over 70,000 pairs of glasses, and performed over 42,000 surgeries.
For more information about Fight Night, visit www.fightnight.vision.