International supermodel and DKMS Global Ambassador Coco Rocha participated in a ceremonial lighting of The Empire State Building this morning in celebration of DKMS' 25th anniversary and in honor of World Blood Cancer Day.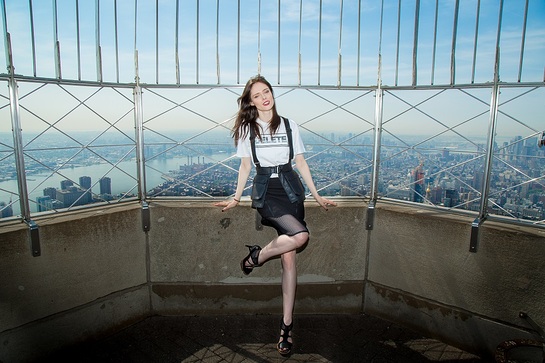 DKMS CEO Carina Ortel introduced Rocha before she flipped the switch to light the building in red.
DKMS US is part of the international DKMS Group of donor centers. The organization's mission is to build the number of suitable bone marrow donors in the fight to delete blood cancer. To date, DKMS has registered more than 6 million potential donors and helped to facilitate more than 55,000 transplants around the world.